If you are running a car rental company doorhangers are one of the best ways for you promote your business. This will not only get you customers but is also a cheap way of promoting your business. You can put your tie up with some hotels and ensure that they put up your doorhanger on their doors for customers to see.
You can also put your doorhangers in hostel doors and those even in commercial places. If you are using a hotel or a commercial complex to put your doorhangers, acknowledge the support from the hotel and commercial place. This will also ensure that your service is being authenticated by some other business.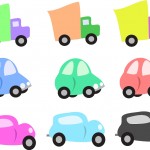 Here are a few things that you should keep in mind while designing a doorhanger to promote your car rental service:
Write a good opening line in your doorhanger in bold which should catch the eye of the people. Remember 'short and sweet' can win the race for you.
Have a brief note on the kind of service you provide. Mention the kind of vehicles that you have at your disposal while offering the service. You can mention any other USP that you might have over your competitors.
In the back of the doorhanger provide the images of the cars that you have. This will serves as an attraction for the people as they will exactly know what to expect out of your car rental service.
If you are offering some discount or any other freebie with the rental, make sure it is on the top of the doorhanger and should be able to attract attention immediately.
Make sure that your rack card has your full contact details including your contact number and email address.
You should always print your doorhanger in full color to make it look attractive. Go for a gloss coating over your doorhanger as this will make it look gorgeous.
Although most doorhangers have a distinctive shape you can always be experimental with them. You can shape your doorhanger like a car to promote your business.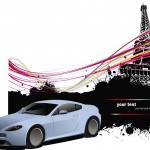 To ensure that your doorhanger looks attractive it is important for you to get it printed from a professional printing service provider. You can opt for PrintPapa as they have expertise in printing in booklets, brochures, labels, notepads, rack cards, greeting cards, calendars etc. Over the years they have built a list of satisfied clients by providing high quality work on time and at very competitive rates.