If you're looking for an effective way to practice safety protocols inside your workplace, floor decals would be the right choice. These are a great way to provide the customers/visitors/staff with essential information to remain safe inside a facility. But to make the most of safety floor decals, it's important to apply them rightly and in the right places. Though it's not something difficult, you just need to remember some dos and don'ts. Let's check them out.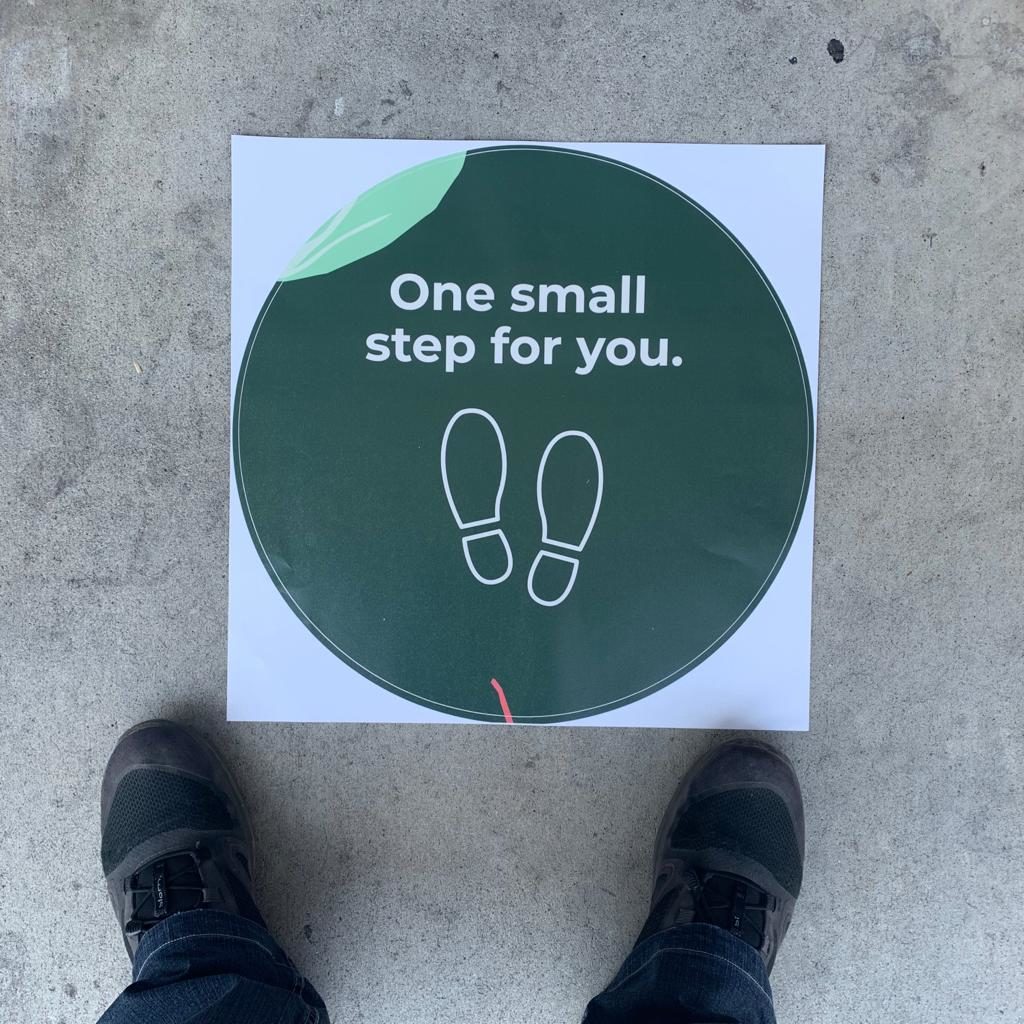 Dos
Choose the right place to paste the sticker and make it visible to everyone entering the office or the store. Floor entrance having a flat surface, for instance, is a perfect space for better visibility.
Take proper measurement of the space so you get the right decal size suitable for your floor.
Choose a floor decal that can be pasted on any surface, even on a wet surface. Also, make sure your chosen sticker is suitable for both indoors and outdoors.
Before applying the sticker, clean the surface with sponge and soap water.
If possible, draw guidelines for the place. It would help you avoid mistakes regarding the placement of the decals.
Once the adhesive is removed, place the sticker at the closest to the guidelines. If you can't remove the paper backing the floor decal, dampen the same.
You may use a straight ruler to paste the sticker. Start from the middle and then gradually move outward to the edges of the decals to smooth out and remove air bubbles.
The use of a clear adherent would be great to seal the sticker. It would help it to stay intact longer.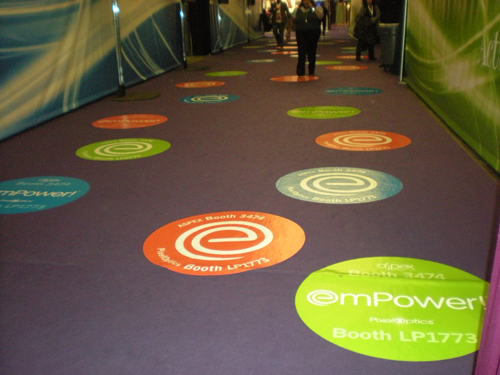 Don'ts
Never apply the floor decals on a floor with bumps and cracks. A flat smooth surface is ideal for floor decals.
Avoid placing the sticker edges along the tile edge or grout of floor joints.
Hard surface cleaners won't be a good choice for cleaning the floor as it would prevent the decals from being adhered to.
Don't push the ruler too hard for removing air bubbles. It can scratch the sticker.
Avoid applying the sticker on freshly painted concrete floors. Wait for a few weeks before putting the same.
Never use a hairdryer after the application of the decal. It would rather loosen the adhesive bond between the surface and the sticker.
And that's all! You can now start applying floor decals on the floor of your store or office successfully. Just remember the above dos and don'ts.