There is a lot of talk about self publishing these days in the market. Many renowned and first time authors prefer to go the self publishing way than to go to a renowned publisher. The rising popularity of self publishing also makes it a victim of many myths that surround it. Some are created out of ignorance while others due to commercial interests of the publishers. Here are five important facts about self publishing: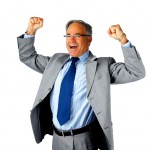 You Are The Boss: First and the foremost fact is that in self publishing you are your own boss. You have complete creative freedom to work for the book on your own terms. If your book becomes popular with the audience then there will be many publishers knocking on your door willing to re-publish your book on your terms.
It Is Easy: Far from the popular myth that typesetting and designing a book is difficult, on the contrary it is a very easy job. Most of the publication softwares have custom made templates for setting a book. You do not need rocket science to use them. Most of the processes in these softwares are self explanatory and in case you have doubts you can seek help from the Internet.

It Is Cheap: Self publishing seems expensive from outside but inside it is quite cheap as you can save a lot of money by doing some of the jobs yourself. Regular publishing softwares are enough to help you design your book. You don't need to buy those expensive softwares like your publisher and can achieve quality results even with the MS Office package. With Print On Demand you can print any quantity of books without spending a fortune. For e.g. we at PrintPapa can print only 5 Books at a very low cost. Check it out.
Copyright Is Yours: You get to keep the copyright of your book unlike the case of going to a publisher. This gives you the freedom to reproduce the book in a new form, edit it for future editions and even sell it to a publisher if you get a lucrative sum of money and lifetime royalty.
Niche Books: Many publishers do not publish books for niche audience as they are not commercially viable. In self publishing you do not have to face such hurdles as you are the publisher yourself and being so you are not accountable to any individual.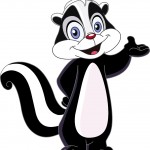 A good book should be complemented by quality printing and you should hire the services of a renowned printing agency like Print Papa. They have been in the printing industry for quite some time and have latest printing technology at their disposal. They have built expertise in printing booklets, stickers, calenders, labels, NCR forms and rack cards and a host of other domestic and corporate printing materials. Check out our Soft Cover Perfect Binded Book Section and get a instant quote to find out how much your book will cost to print.