Outdoor banners are extremely effective if you design them right, work with a premium print shop and place them at the most strategic locations where your audience would get to see them. But unfortunately, there are many business owners who have not yet realized its importance and then, they complain about low revenues! If you are one of them, then let us tell you that you are missing out on the most powerful way to boost sales.
To make it easier for you, here is a simple guideline of how to avail banner printing.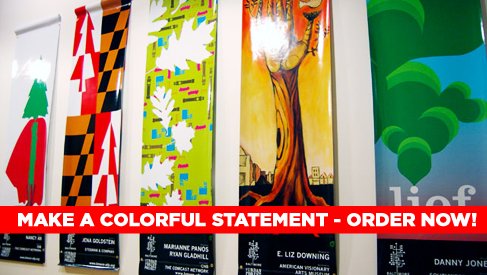 Set Goals: The first thing which you need to do is set banner printing goals. And decide what exactly do you want out of them? Sales or branding? Spreading the word about a grand opening or some upcoming event? Until and unless you have a vision, you won't be able to work on the artwork.
Designing Banners: Once you have a vision, you might start designing it with the help of a professional or on your own. You can go through PrintPapa's blogs as you will get some genuine help here. Apart from framing the logo, tagline and deciding on the colors, you also need to concentrate on the readability factor. Since there is a lot of space, it does not mean you need to cram it up with information. Include white space and make sure that your readers can get the message even from a distance. Incorporate big images if you want to focus on a particular product or service. It should be visually enticing as well as simple enough to understand. Also when it comes to the content, you don't need to prove how good you are with the language! Crisp and short – perfect for the audience. You can choose from PrintPapa's wide collection of outdoor banners that includes 13 oz. Vinyl Banner (up to 5 ft.), 13 oz Vinyl Banner with Rope Insert, Mesh Banner (9 oz) and Fabric Banner (up to 5ft.).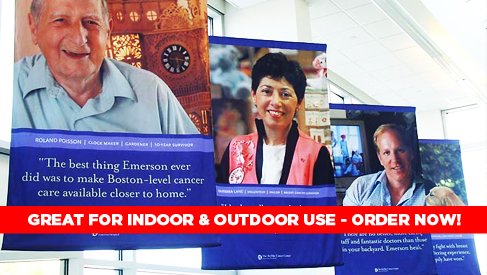 Printing them: Lastly, get them printed from a reputed print shop such as PrintPapa as we do not compromise on the quality factor. You do not want dull and shabby banners which would do no good to your business, right? We are known for our immediate deliveries as well. Just submit your artwork and let us know which one you have chosen for your company, and that's it! Impressed enough? Hopefully yes! Expect to hear from you at +14085679553.