To get attention of prospective buyers and earn profits you need to promote and market your products well. But as marketers you might not have enough marketing budget for big or mega events, print ads and TV commercials. If you are stuck in such a situation then promotional printing at Print Papa is your answer to all advertising needs.
Post Card Printing and Mailing Service
At PrintPapa we can Design, Print and Mail your postcards! There are various uses of the postcards whether they are used as RSVP Cards, Announcements, Direct Mailing or Handouts provided at Trade Shows. As these are important products for promotional campaigns we offer fast turn around and best quality. You can save your time and money even further by letting us Print, Design and Mail the postcards on your part.
Core Features of Mailing Service
•    Send the mailing list in the proper format by downloading the format and template available at the website.
•    Name the file mailing.xls and save the file in Excel or csv file format.
•    Upload the address details file and the artwork after you have placed the order.
•    As per the USPS guidelines the address block in your postcard should be white.
•    Order at least 50 cards more than your address count; this will save you from running short of stocks.
•    2 extra production days will be added to the turn around time chosen by you.
•    Postage costs are not included in our service. Thus you will have to pay extra for that.
•    The unused postcards will be shipped to your location after the mailing process is completed.
•    If you want to recycle the remaining postcards, just let us know we will do it for free.
Latest Postcard Printing Offers
In the month of August we have brought new options and lower prices for Postcard Printing. Some of the latest offers for Postcard printing at PrintPapa include:
•    Low minimum order limit has been cut down to 50 postcards. This will allow our customers to order postcards exactly per their needs.
•    Corner Rounding Option has also been included for postcard printing and designing. This is one of the latest trends in postcard marketing and we will let our customers get the best benefits with corner rounding postcards.
•    With our discount offer all through the month of August all the customers can save on their print marketing budgets.
•    We have brought more choices in terms of size, design and dimensions of postcards.
•    Same and next day delivery is available for low as well we high amount of postcard printing orders.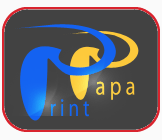 To help marketers make the most of print promotions we at Print Papa are offering attractive deals all through the month. For the benefit of their customers Print Papa has introduced Coupon Codes that will earn you significant discounts for the ordered items. To avail these offers you have to simply enter the coupon code provided with the ordered variety of printed promotional product. The coupon names and their respective coupon codes are mentioned below:
| | |
| --- | --- |
| Coupon Name | Coupon Code |
| 15% OFF Greeting Cards (max $100) | 15poffGC |
| 15% Off Banners (max $100) | 15poffbnr |
| 15% Off Rackcards (max $100) | 15poffrackcard |
| 15% Off (max $100) on Short Run Folder | 15poffFolder |
| 10% Off (max $150) on Short Run Book Printing | 10poffbook |
| 10% Off Envelopes (max $100) | 10poffenv |
| 10% Off Letterheads (max $100) | 10pofflthd |
| 10% Off 8.5×11 Booklets upto 40Pg (max $50) | t10poffBooklet |
| 10% Off (max $50) on Short Run Folder | t10pOffsrf |
| 5% OFF CD/DVD Duplication & Packaging (max $50) | t5poffcd |
| 10% Off Greeting C ards (max $50) | t10pOffgc |
This lucrative discount offer is available for the month of August only. So register with Print Papa today!