Newsletter is one of the best ways of promoting your brand. Unlike other promotional tools like banners and flyer which promotes in a burst, a newsletter promotes your brand periodically. It is one of the best ways to inform your clients about the latest happenings in your company and industry. It also doesn't symbolize outright advertisement and thus serves the purpose of bringing benefits to your brand better. Here are a few benefits that a newsletter can bring to your business: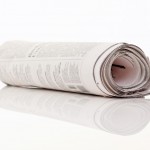 Newsletters are like a stealth way of advertisement. They do not irritate the clients with their hard selling techniques but put the message across in a very simple manner. It is no wonder the craze that many business organizations have for their newsletter.
Newsletters give you the option to make the clients aware about the work culture in your organization. This isn't possible with any other form of printed advertisement.
It is the most informative promotional material for any business organization. You can talk about the latest technological up gradations in your organization or the policy changes which will benefit the customers.
It keeps the familiarity factor running for your business. A periodic newsletter reminds the customers of your organization and business. Since they are not hard selling like other forms of promotion, they strike a chord with the clients.
Newsletters have a much more wider reach than posters and flyers which are generally distributed among the masses.  They are also a very targeted promotional tool unlike many others.
A monthly or quarterly newsletter acts as a reminder to many of your clients. It doesn't sound like an advertisement campaign but in a subtle way ensures that your clients still identify with your brand in the market.
It serves as a public relation tool for your business organization. If your organization has a huge number of people subscribing to the newsletter you can even sell advertisement spaces on it to earn the cost of the newsletter.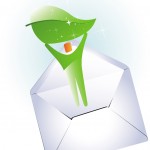 A good newsletter can only come from good printing. It is important that you hire the services of a good printing service provider for your printing job. PrintPapa would serve ideal for your newsletter printing job. They have expertise in printing books, letterheads, business cards, calendars, envelopes, catalogs and booklets among others. A testimony to their success lies in the fact that they have a long list of happy clients.