Flyer is one of the best marketing tools. Along with posters and banners, they are the perfect way of promoting any product, service or event. The best way to judge a flyer is to see the response it creates among the target audience. This can only happen when you design a perfect flyer which attracts the attention of the audience and appeals action. There are few things that you should keep in mind while designing a perfect flyer: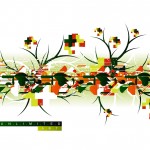 Know Your Audience – It is very important for you to know your target audience before designing the flyer. If your target audience is youth then your flyer can be flashy but if your target audience are senior citizens you need to design it in a more formal way.
Catch The Eye – It is very important to catch the eye of the audience at one go. Use a catchy slogan which immediately grabs their attention. If you are promoting an event than the details of the event can follow next. The text should not be too long or too small in size. Their aim should be to enhance the slogan in detail.
Use Image – Use some relevant images of the product, service or event that you are promoting through the flyer. Images tend to narrate a lot more than what plain text do so they add a lot of value to your flyer. Many people even prefer to design an entire flyer having an image as the background.
Use Color – Colors attract attention immediately so try and make the flyer colorful. This will make sure that your flyer will stand out. Try to theme your flyer around your business as this makes brand establishment establishment. However in certain case the overuse of bright colors may hurt the cause and in such cases, lighter shades of color should be used.
Do Not Over Stuff – Many amateur designers tend to over stuff flyers with texts and images. This should never be done as it distracts the audience from the core message. These over stuffed flyers look like junk and should be avoided. Remember simplicity is the key.
PrintPapa specializes in printing and designing brochures, business cards, booklets, letterheads and printed material using cutting edge printing technology. It has played a key role in print promotions over the years and developed a list of satisfied clientèle.