Self publishing is one booming source of income in the present economic scenario. If you are good in writing and willing to write books or manuals that millions of people across the world enjoy reading then chances are that you can make a lot of money by writing and self publishing. The present age is the age of information and people are eager to know more and more about anything and everything. But before you actually step into self publishing of books, manuals, reports and newsletters do a small market research and make out whether actually there is a need for the information you provide.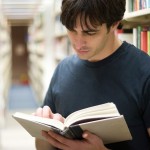 If you are interested to communicate an idea to people, or if you are expert on some subject, writing and then self publishing would be the best for you both to earn money as well as to make yourself known. You can find unlimited publications on magazines and manuals, filled with ads by people like yourself. Simply review all the advertisements and jot down the popular topics and subjects that have been written in books, newsletters, manuals and others in last few days. Now compare your piece of information and think that you have the equally interesting information to present before the audience. If the answer is in the positive then you can rightly enter into the market with an opportunity to earn more money and fame.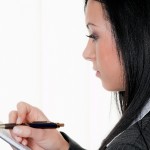 The following list of ideas can help you in getting ideas to self publish books, reports, manuals and newsletters:
Target your market and write the materials required
Cash in on your creativity and expertise
Know how to package your information
Focus on those subject material that are sale able
Fill the entire material with self interest benefits
The material you develop must evoke emotions and desires
Do frequent advertising of your self publishing venture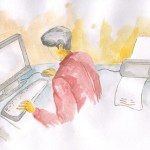 At PrintPapa we offer various kind of printing options for Self Publishing. You can order as low as 5 soft cover books at a time. We offer 3 sizes and you can order the book printing option online. We also offer spiral binded book, booklets (ranging from 8 to 60 pages).