It is said that the first impression is very important for any marketing campaign. If your product or service creates a positive first impression on the minds of your target audience, then only they will become interested in them. The first impression helps to turn a prospective client into a customer and forms a solid bond between the two parties. Though there are many marketing tools used nowadays, presentation folders are seen as a great way to create a telling first impression. They are the first things that your would-be clients will see even before they open and read through the other marketing collateral such as brochures, flyers or booklets.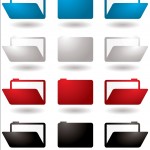 The presentation folders printed by printing agencies have become one of the widely used marketing techniques that give support to the other marketing tools. Presentation folders carry the logo and name of the company along with other important information that the clients will want to know. A well-designed presentation folder helps to create an image of professionalism, portraying that you are well organized and qualified in offering quality service. Such folders have the effect which a well dressed company staff has on the clients. Often the external appearance of the folders make prospects open and read through the promotional materials given inside.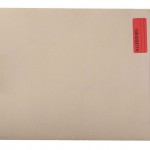 Though they are just a marketing collateral of your promotional campaign they are a great addition nevertheless. With the popularity of the presentation folders most of the business houses are using them abundantly. So, in order to stay ahead of the rest you have to think of something that is unique and catch the client's attention. So, here are a few points:
Large Formats – Besides making the folders appear big, this will definitely give you an edge over the competitors who are using normal sized presentation folders. Make the folders appear larger than life (the principle followed with some of large format marketing posters) and get this result you require the help of the printers. As the size is large, the graphics and designs should be modified accordingly.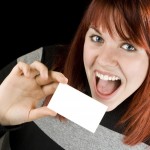 Business Cards –  The presentation folders should always consist of pre-cut slots where you can insert business cards that serve as constant reminders about your business and service to your prospective clients. You can make unique designs in the pre-cut slots by discussing beforehand with your printer.
Offering a presentation folder with a difference might just earn you the next big deal. But remember to use the services of a reputed printing agency while planning for a presentation folder. Though there are many printing agencies, PrintPapa is a reputed name having many satisfied customers to their credit.
PrintPapa Offers a Short Run Presentation Folder if you only need few Folders. These are exactly the same as the regular folders, but the great thing is you can order as low as 5 folder only.