Booklet is one of the best promotional tools for a product or services company. They are being used widely by companies all across the globe. Large booklets with 32 pages to ones with 8 pages are being widely used in today's world. Designing a brochure is a challenging task as a lot of important parts need to be designed. Let us look at some of the important parts of a booklet in detail: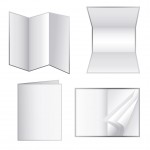 Cover – This has to be the most impressive part of a booklet. This often decides the interest that your booklet will arouse on the recipient. You should always print the booklet in full color to make it look attractive. The cover should give people a brief on what to expect inside the brochure.
Introductory Content – This is usually the first page of the booklet. It usually includes any forwarding dedications, disclaimers and reminders that is important in reading the color booklet.
Index – If your booklet has many pages it is good to create an index for it. This is common in booklets that accompany electronic items. List all the contents in the booklet chronologically in the index along with page numbers which make it easy for the readers to go through the booklet.
Content – Content is the thing that the booklet is printed for. It should be organized logically in the booklet. It is ideal to write the content of the booklet in simple language as this makes it easier for people who read it.
Credits/Contact – You should include credits and full contact address in the back cover of the booklet. This is important as many of the recipients might want to get in touch with the company distributing the booklet. In case of booklets on a subject due credit should be given to the contributors in the back page.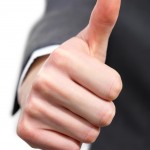 Always design your booklets after a lot of thought. Make sure that it is printed on quality paper as it will leave a good impression on the minds of your clients. Hire the services of a professional printer like PrintPapa for the job that has expertise in the job. PrintPapa has been catering to the needs of big and small clients over the years and has been famous for high quality jobs delivered on time. Apart from booklets they are experts in printing labels, notepads, rack cards, greeting cards, business cards, CD/DVD covers and calendars.