If you own a bar or nightclub, you will know this for a fact that it is much easier to get men into the club. But the challenge is with the ladies. And the fact that they are more attractive between the two makes your business drive like nothing else. And if you are into this, all you need to do to incorporate this strategy in your marketing is by printing unique flyers to promote a "ladies night" at your bar. As for the flyers themselves, look nowhere other than your foremost printing companion PrintPapa.
PrintPapa offers high-quality flyer printing at affordable rates. And since we are talking about a promotion in a club or pub, we have just the right kind of flyers for it i.e. club card flyers.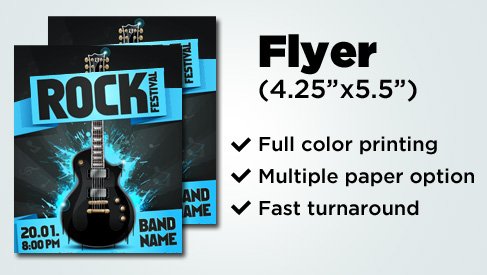 Here are 2 ways to design your ladies night flyer:
Important info first: It is very important to showcase what the ladies can expect from the event. If you are offering free drinks, that is the most important info. Next, if you a famous DJ coming over, mention that too, perhaps make it the highlight. If you are offering free or reduced cover charges, that should also be clearly provided on the flyer.PrintPapa's flyer printing services allows you to print upto 2500 club card flyers. This is more than enough for any pub event.
Attractive Finish: Our custom flyer printing offers full color club card flyers with both the sides on thick 14pt card stock along with high Gloss UV Coating. As for the size, you can choose from 5 different options, 3×4, 3×5, 4.25×5.5, 4×6 and 5×7 inches.  Thus, you do not have to do anything at all. Just opt for club card flyers and leave the rest to us.
Other than club card flyers, PrintPapa also provides high quality custom die cut flyers, folded flyers and rectangle flyers as well.
These 2 points show how you can have a great promotion of your pub's ladies night with the help of club card flyers from PrintPapa, one of the best online flyer printing in California. For affordable rates and guaranteed satisfaction call us at 408-567-9553 today.