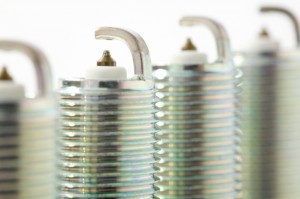 Looking for some inspiration to help carry you through your day? Here are a few websites worth visiting to reignite your creative spark.
GoCreate.com
Humbly calling itself the "creative center of the universe," GoCreate.com provides tools, ideas, and links to articles and web resources meant to stimulate creative thought. While you're there, be sure to check out the Creativity Toolbox, filled with all kinds of interesting (and sometimes unusual) features, including a "create your own quote" generator, name prompts (to help with naming products or services), a random word generator, right brain workouts, and more.
Kickstarter.com
Kickstarter bills itself as the world's largest funding platform for creative projects. Stop in and spend a few minutes exploring projects by artists, photographers, filmmakers, writers, musicians, performers, and other creative souls, whose talent and vision are limited only by a lack of capital. Even if you aren't looking to invest in a project or to list your own project for funding, you'll walk away feeling inspired, rejuvenated, and ready to tackle your day.
StumbleUpon.com
Wouldn't it be nice if the Internet had a button you could press that would instantly take you to a website you've never visited before, but one that fits your interests to a tee and piques your curiosity? That's the idea behind StumbleUpon. After registering with the site and providing a list of topics that interest you, the StumbleUpon engine will begin delivering content that matches those interests every time you click the Stumble button. Like a page? Click the thumbs-up button. Not so much? Click thumbs-down. Each click will help to train the system to better match your tastes. Many of the sites featured are hidden gems you might never have otherwise found on your own. You can even "follow" people with similar interests, as well as your Facebook friends, to further personalize and enhance your experience.
War Letters
Ok, this one's a little different than the others on this list, but it's no less inspiring. PBS created a documentary (viewable online) of letters written to loved ones from the front lines of various U.S. wars. The website features information about the production, special features, and links to other sites dedicated to preserving these important pieces of our national record. Watch the documentary itself (52 minutes long), read the letters, and grab some inspiration, enlightenment, and encouragement along the way.