Calendars are one of the most useful things in your homes and offices. Many people are opting for custom made calendars these days instead of the ones available in bulk. It gives people a chance to express themselves and celebrate joyous occasions of life through their calendars. Here are a few photo styles for your custom made calendar: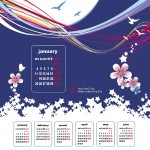 Family Photos: You can create a custom calendar with your family photographs. All you need to do is use collect 12 family photographs and assemble them for the 12 months of the year. These can simply be the portraits of your family member or special photographs clicked on special occasions.
Holiday Photos: This is one of the favorites for people who make custom calendars. You might have clicked some awesome pictures during your last holiday. A calendar out of these images is a great idea to showcase your photography talent to others. You can also select the best images from all your holidays in the past few years and make them into a calendar.
Idol Images: Another idea to create a custom calendar is to use the pictures of your idol in life. It can be a celebrity, sportsperson, cartoon character or a movie character. You can easily find these images on the Internet and combine them into a calendar. The calendar can also celebrate a great movie or sporting victory.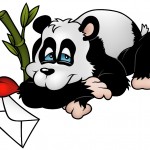 Pet Pictures: If you are a pet lover than this is the best calendar for you. Take image of your pet or pets and convert them into a calendar. You can also use the images of your pet from its birth to its adulthood. This will also let you express your love for your pet.
Food Images: For a foodie there is no better idea of a custom made calendar. Collect images of your favorite dishes and convert them into a calendar. You can also include the recipes of those dishes on your calendar.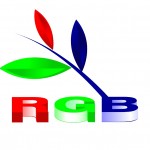 To get the best printing for your custom made calendar you will need to hire the services of a good printing service provider. A printing agency like PrintPapa would be a smart choice for you as they are experts when it comes to printing and promotions. They have expertise in printing books, greeting cards, brochures, labels, notepads, rack cards, letterheads, catalogs, NCR forms, calendars etc.