A rack card is a document or a promotional material used for commercial advertising, frequently in convenience stores, hotels, landmarks, restaurants, rest areas and other locations that enjoy significant foot traffic. Unlike the brochure or the booklet which is personally handed over to the customer a rack card is picked up by the customer from the rack himself. So a well designed rack card has to immediately command attention from the visitors in these busy places. A poorly designed rack card does little more than gather dust.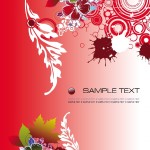 Appeal Visually: A well designed rack card printed from a renowned printing agency has to be visually appealing. The choice of image varies with your business but it should reflect the core of your business. For example the rack card of a hotel can ideally have the full sized image of the hotel on the first page. If you are advertising for your restaurant, than the rack card should depict the experience that the customer can expect from your restaurant.
Simplicity Rules: Keeping the  rack card simple is a must. A rack card is the first introduction and needs to talk about your product and service in brief. A rack card doesn't need to have a lot of text and pictures. A short paragraph with a few bulleted points serves ideal for a rack card.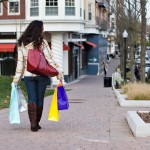 Study the Customer: It is very essential to know who your target audience is. If this is known than you will be able to hit the hammer where it matters. Knowing your target audience well also allows you to design the rack card keeping in the mind the taste of your customers. You can be playful with colors and text when you target the youth but be a bit more sober while targeting the aged crowd.
Use Templates and Print well: Templates can be a good way to designing rack cards. Templates are easily available and includes bleed lines, cut lines and safety area lines which eases designing of a template. Printing also is an important aspect in the designing of the templates. Printing complements good designing and thus it is very important for us to print a well designed template.
PrintPapa is a company that has added value to the print promotions of their clients over the years designing and have expertise in designing and printing of rack cards for our esteemed clientèle. We provide one stop solution to the all the printing needs of our customers.