Rack cards, like all other business marketing collateral, has always been one of the top-notch promotional tools that not only help attract consumer attention but also help to find new sales for a firm. However, the difference between a rack card and a conventional marketing document is the fact that a rack card is usually printed on the finest quality paper as well as in the most innovative and stylized formats.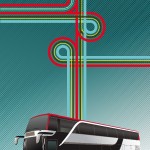 So, why is a rack card treated like a piece of advertisement rather than a simple document of promotional information? Because a rack card can achieve (in terms of lead generation and sales) much more than what any other regular marketing document can attain. But for this, it needs exquisite printing, excellent design overtones and targeted as well as hard-hitting promotional information. Otherwise, the whole purpose of maintaining and marketing through a rack card will go waste.
Here are some more viable tips to improve the look, feel and the impact of a rack card while using it for marketing purposes: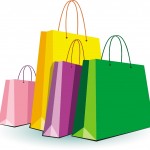 Highlight Offers – Placing an offer that consumers can't refuse is a great idea to market your recently launched or highlighted products. Discounts, FREE give-aways or partner-label offers attract consumers like moths to light. Another potentially fruitful idea is to allow discounts or avail offers only after the consumer presents the rack-card that guarantees the same. This way, you will have better chances of brand image retention and consumer loyalty statistics.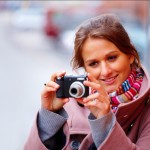 Images, Images – Nothing attracts the attention of a consumer like a brilliant and suggestive image. You can use images or multiple-angle shots of your products or use models and individuals to highlight the crux of the message on your rack card. The images should summarize the benefits and the USP of the products and the company, respectively. Be very careful while selecting an image as one bad photo can ruin the whole rack card marketing campaign.
Rack Card as a Newsletter – Transform a rack card into a one-page newsletter, incorporating useful information, tips, guides as well as notification for important company events such as anniversaries, sales auctions, etc.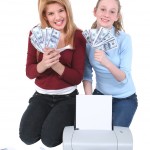 Professional Print – Always hire a professional printing agency to print your rack cards. This is important as you can uphold quality as well as make good on your print-specific budget with a professional print house. As a rack card's desired functionality depends a great deal on the quality of print and the clarity of images, colors and textual matter, an amateur printing job can all but nullify the marketing advantage you wish to solicit from the rack card marketing campaign.
Focused Usage – Use your rack card marketing campaign in places and arenas where it has the highest potential for generating valuable leads and improving consumer conversion. For e.g. checkout counters and waiting areas are some of the places where there is usually high traffic and customers have nothing interesting to do.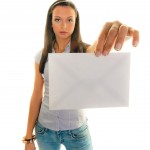 The standard size for a Rackcard is 4×9. You can find standard plastic holders for this size which can be used for diaplaying the rackcards. At PrintPapa we print our rackcards on nice 14pt thick card stock with high gloss UV coating for added protection. Check it out by clicking here.