One of the most speedily growing businesses today is that of the real estate. And just like any other business, a real estate business also needs promotions. And it is needless to say that postcards play a vital role in reaching out to buyers and sellers in a perfectly subtle and succinct manner.
If you are looking for low-cost high-quality postcard printing in California to promote your real estate business, PrintPapa is your perfect choice.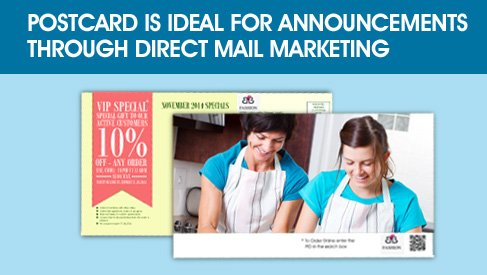 However, while most real estate professionals focus on promoting referrals, listing info and neighborhood introductions, they miss out on one very important aspect i.e. the "just sold" postcard. A Just-sold postcard, instead of focusing on what you can provide your clients with, focuses on what you have achieved.
There are a handful of things that a "just-sold" custom postcard printing incorporates which can make you appear more professional and trust-worthy.
A seller's testimonial and photo
A buyer's testimonial and photo
The best properties sold
Postcard printing services at PrintPapa offer both flat postcards and as well as folded postcards that allow you to add more information without making it appear cluttered.
Based on your targets, the prospects of your "just-sold" postcards will vary. So, it is essential that you know to whom you will be targeting the postcards in order to be more effective and increase your chances of having a higher customer acquisition.
Here are 3 targets and their requirements for your "just-sold" postcards:
For potential buyers: If you are targeting your postcards to potential buyers, stress on the fact that great homes are selling fast.
For sellers: If you are targeting sellers, brag about yourself. Mention how a deal for $X was finalized for a better sum of $Y in only Z days. Use CTAs like "A worthy deal for your worthy home", etc.
For a neighborhood: If your target is a neighborhood, mention the properties you have sold here.
PrintPapa is one of the best postcard printing services based in California. We also provide Direct Mail and EDDM services which make it even simpler for you to reach your target audience quicker. Visit https://www.printpapa.com today or call at 408-567-9553 now for more details.