When you are planning to get an instant response from your target audience, it is necessary that you think of using the right medium that will encourage your potential customers to engage with you. So, when you are planning to create the best marketing strategies for your new product launch or shop opening or planning a music gig, PrintPapa is here with the best range of flyers that will help you give your promotional endeavors a new dimension.
So, if you are looking for a cheat sheet for flyer printing, then you must know first where you can use flyers instead of any other printed marketing tools like brochures, pamphlets and so on.
Where Do You Need to Use PrintPapa
When you need to promote sale instantly
Spreading brand awareness
Initiating engagement between you and your customers
Announcing your upcoming event
Distributing coupons amongst your potential customers
Now, let's talk about the ideal size of flyers that you must have a clear idea about before you order flyer printing online.
The Size of Flyers
When you are marketing in California or in any other state of the USA, going for the most popular size, 8.5*11 will be the best option. Easy to distribute, cost-effective and perfect for sharing limited information in the most attractive way, this size is the perfect one you can opt for. You can also go for 8.5*5.5 for your flyers too.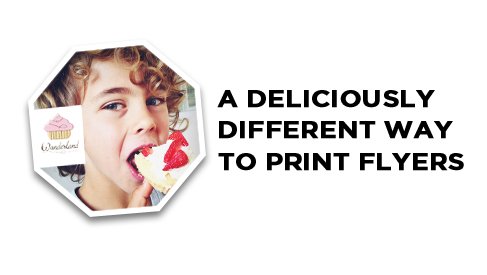 Best Shapes for Flyers
When you are planning for getting your flyers printed, you can go for the rectangular one which is a standard option. But if you are all game for a bit of quirk in terms of design and appeal, then you can go for die-cut shape flyers that will be relevant for your business. For example, if you are planning to promote your bakery, get a cupcake shaped flyer. If you are promoting a music gig, you can get microphone shaped flyers.
So, now as you know about getting your flyer printing right, what are you waiting for? Place your order for flyers with us at PrintPapa. We offer high-quality flyer printing services with fast turnaround and 100% client satisfaction. For more details or place your bulk order, visit https://www.printpapa.com/ or call at 408-567-9553 now.