For any business small or big one of the most important things is to establish itself among its clients and potential ones. One of the best ways of promoting a business is through the use of custom letterheads. If you have created an impressive newsletter you can create a good first impression in the minds of your prospective clients. Here are a few things that you can achieve with a custom letterhead: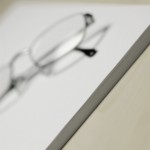 Letterheads are a sign of authenticity in your business as they will have your contact details and address printed. An attractive letterhead will not just authenticate you but also create a buzz around you.
It is a great marketing tool that you have in your hand. It will let you promote your business to your clients and prospective ones. This form of marketing usually involves very little cost and is very well targeted.
In many businesses you may never see the face of your clients but have regular correspondence with them. An attractive letterhead will do the trick for you by singing your praises.
A good letterhead which includes the name and the company logo is one of the best ways to brand your business. It is easy to build a business and make profits; the challenge however lies in building a brand.
Well designed custom letterhead will put you ahead of most of your competitors. You will definitely have more bargaining power than your competitors.
You can advertise your products and services in some portion of your letterhead. This should not be too big or else your letterhead might look like a flyer.
Letterheads created out of readily available templates on the web make your company look ordinary and not exclusive. Make sure you have a custom letterhead for your business.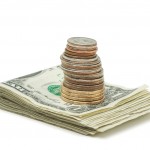 A well printed four color letterhead is not just a luxury in today's business world but an absolute necessity. To get the best quality letterhead you need to hire the services of a professional printer. PrintPapa would be a great choice for the experience that they have in handling such creative jobs. They have the latest printing equipments with them.
Apart from letterheads they also print brochures, labels, rack cards, notepads, greeting cards, calendars etc. They have earned a good reputation from their clients having delivered high quality work on time. Their biggest testimony is the satisfied clientele that they have developed over the years.