Self publishing is one of the most talked about topics in the printing industry these days. More and more authors are bending towards self publishing. Some do it to avoid being at the mercy of big publishers while others do it as a pure business decision to reap maximum profit out of their books and not share it with the publishers. There is however a raging debate on the pros and cons of self publishing. It has very strong critics as well as supporters who swear by it. Let us look at some of the pros and cons of self publishing.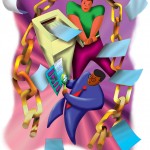 Pros:
You get to keep the rights of the book instead of it being with the publisher. This will enable you to reprint your book at will.
Self publishing ensures that you have full creative control over your book. You do not need to compromise on the content for the commercial interest of the publisher. From book cover to pricing everything will be of your choice.
You decide the price of the book and keep all the profits instead of earning a small percentage from the publisher who publishes your book.
The time taken by the book to hit the market in a self publishing is much lesser than going through an established publisher.
Cons:
Self publishing will require you to invest cash upfront from your own pocket. In case the book fails to do well you will lose your investment.
Self published books are not accepted well in the market as most people still prefer to buy books from renowned publishers.
You will get limited support in proofing and editing compared to the kind executed in a professional production house.
These books have limited promotion as most self publishers cannot afford to carry out extensive promotional campaign. Even the distributorship for these books is poor as they cannot match the production houses.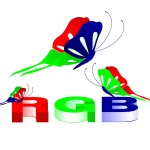 What ever the pros and cons a good self published book needs to be printed from a good printing service provider. Hiring the services of a Print Papa will be the right choice for you. They are the first choice for self publishing authors. They have expertise in printing banners, business cards, notepads, envelopes, letterheads, rack cards, booklets etc. Print Papa is equipped with high end printing equipment and has trained staff at it's end.  They have regularly satisfied all their clients with high quality printing and delivery on time.