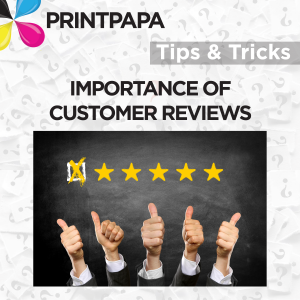 Customer testimonials are a great way to reinforce the quality of your products and services. They can also influence the decision-making process of new prospects. When it comes to trying a new product or service, opinions from actual people who have experienced your products or services firsthand are the most trusted form of advertising and promotion.
Here are a few tips on how to get the most out of customer reviews:
Start asking! Many businesses feel embarrassed or don't have time to ask for testimonials, but the rewards of positive reinforcement outweigh the time you spend asking for them.
Suggest specific topics for customers to write about like what part of your product or service they liked best, how you were the best value or saved them money, how helpful your customer service was, etc.
Get people talking. In addition to static testimonials, encourage customers to post reviews or talk about your company via social media.
Focus on quality, not quantity. Descriptive, quality reviews will garner much more trust than generic, one-line quotes. And remember, gathering reviews is an ongoing process, so don't rush your customers to respond either, or your responses may suffer as well.