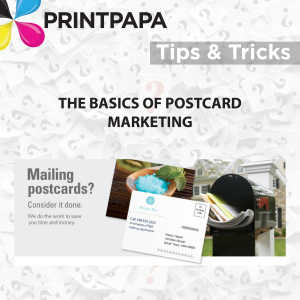 Marketing products and services through postcards is a widely used technique in today's business world, especially small businesses. There are so many things that you can put onto a printed postcard. Note, only the worth while information will lead to successful marketing campaigns. This makes it important for you to choose the right approach and design before you go to a printer. Though there are many tricks of this marketing trade but these are the five main aspects:
Lifestyle – Marketing a lifestyle related to the product is the best way to go about your postcard marketing campaign. Using a lifestyle image at the top of a postcard is the best way to catch the attention of your clients. You can select a picture portraying a carefree attitude towards life, or a model with gorgeous dress or even a dude with some of the latest gadgets. If the postcards are printed in the proper manner then the visual appeal of these images makes the readers want to purchase the products instantly, and thus, gives your company a good launchpad.
Informative – Today's age is an age of information. There are so many businesses around the globe that are marketing their products effectively by giving some vital information and statistics. Find out the relevant information about the benefits and dangers of the products and print them on your postcards. People take quite a notice to such type of postcards as they can learn a lot from them and use them in their personal or professional life. If the approach to the postcard is right then they can also make people buy your products. Though the approach is very simple it proves to be very effective.
Art – Art is one of the popular themes for marketing a product. Everyone likes a beautiful postcard and then there are some that collect such postcards. Beautiful designs and images along with a provocative marketing message and the logo of the company goes well for most marketing campaigns. But in such marketing techniques the skills of the printing agency play an important role.
Forms – Sending forms along with postcards is a great way to get instant clients. Sending the form will make the customers directly order for the products after reading through your benefits and exclusive offers.
Souvenir – Souvenir advertising containing facts and images of some important places in the city or some other facts along with your company's message go well with the clients. This is very useful for people, and thus, they are referred to regularly.
Getting clients to read postcards would mark the success of your postcard marketing campaign. With the choice of the right printing agency like PrintPapa, you can maximize the potential of your marketing campaign.