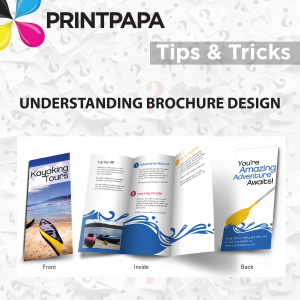 If you want to stand out from the crowd, be different and think outside the box. Your branding should differentiate you from your competitors and should make your customers choose you over them. A well made brochure or a booklet offers you a perfect platform to engage your customers into your products or services. Remember, if you can attract the attention of your customers with your brochure you can have an edge over your competitors.
Be informative: There is no golden rule which says that a brochure  has to be a tri-fold piece of printed paper. A brochure can be turned into a book which is filled with information for your customers. You can convert  the brochure into a guide or a toolkit. You can also use graphs and figures in the booklet to inform about the advantages that your product or service has over those of your competitors.
Use Pictures: "Picture speaks a thousand words." Turning your brochure into a photo album that showcases your product or service in action is just the perfect way to impress your customers. Remember nothing can be a better advertisement than the feedback of a satisfied customer. Use photographs of a few satisfied customers along with their testimonials while printing. This not only helps you in establishing the brand but also makes your claims look credible.
Size does matter: Large size does attract people and in a promotional brochure, it is no different. Your brochure can become an instant hit if it is large in size and dwarf that of your competitors. Avoid doubling up the information rather highlight the advantages that you offer. You can also try a double fold four panel  brochure.
Be different: Being different helps you stand out among the huge crowd. In this fast paced competitive world it is very important to make your own statement. Thus experimenting with design and printing is quite a wise path to choose.
Print in high quality: A well designed brochure can be spoiled if the printing quality is not high. So make sure that you always print your brochure on high quality paper from a printer who has expertise in printing high quality brochures.
PrintPapa is a company that can add value to your print promotions and has the expertise in the field of high quality printing of brochures, letterheads, booklets, and other corporate documents.