There are thousands of real estate brokers and agents in the market. It is important for you to stand out among the crowd. A professionally designed brochure can go a long way in promoting your real estate business. Here are a few tips that you should keep in mind to design a good real estate brochure: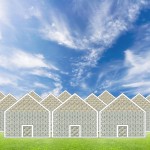 Use Pictures – Nothing sells more than pictures when it comes to a real estate brochure so it is important that you print pictures of the properties in your brochure. This will bring in an authentic look to your brochure. In case you want to market an upcoming structure using an artist impression will be a great idea. Try including some images of the exterior and the landscape also.
Give Details – You need to make sure that all your property listings are accompanied by the basic details. You need to include the physical address of the property, the kind of holding, the basic dimensions of the property and distance from major landmarks and other important commercial and public places in the city.
Full Contact Information – You need to make sure that you print your contact details in the brochure. An authentic brochure needs to have an address printed on it. Having an office of your own will go a long way in promoting you as a trust worthy real estate agent. Use your website URL and email address in the brochure.
List USP – One major way of promoting any property is to highlight the USP of the property in the brochure. You can stress on things like swimming pool, gymnasium, and health clubs etc that come in with the property.
Call To Action – After having convinced the potential buyers, landlords or tenants you need to include a call to action that encourages its readers to call your office for a consultation. This is the only stage where as a real estate agent you can make a sale and earn profit.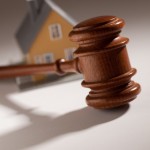 A good real estate brochure should always be printed on high quality paper. You also need to hire the services of a good printing service provider. PrintPapa is one of the ideal choices for you as they have been in the profession for long and are armed with the latest printing equipments, They have expertise in printing booklets, labels, notepads, rack cards, greeting cards, business cards, CD/DVD covers and calendars. They are your one stop solution and can meet all your demands. PrintPapa has built a list of satisfied clients by impressing them with its high quality job meeting deadlines.