The corporate world has become more competitive than ever in today's world. Business houses are trying to have competitive edge over their rivals in everything that relates to business be it business cards, letterheads or presentation folders. Most of the organizations are trying to outdo each other when it comes to printing these promotional materials. Here are a few design tips which will help you in creating the best presentation folders: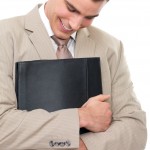 Play with Shapes: Traditionally presentation folders have been rectangular in shape but it is no rule. You can also be a little creative with the shape of the presentation folder. You can make it semi circular on the top as this will make it look attractive. You can also add a few flaps to a traditional folder and make it look different.
Use Different Materials: You can try out different materials for your presentation folder other than the ones used normally. You can use recycled paper, textured paper, embossed lettering or even plastic while making your presentation folder. This will bring in a unique look to your presentation folder and make it stand out among the crowd.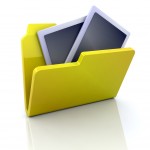 Create Pockets: One good idea to make your presentation folder look attractive is to create a few pockets inside them. This can be used to carry small pieces of paper and notes in them. These are very useful when the folders are used in meetings. Do not create too many pockets as this will make the folder look unprofessional.
Bathe in Color: To grab attention nothing works better than color. Make sure your presentation folder is printed in full color. Try using bright color as they are more attractive to the human eyes than others. In case your organization has a theme color for its brand, you can use this color for your folder.
Add Clips and Pen Holders: Make your presentation folders more attractive by adding clips and pen holders to the folder. This will serve as a very useful feature on your presentation folder especially when it is being used to carry important papers and other objects.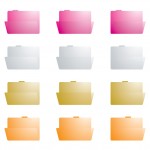 One of the prerequisites of a good presentation folder is good printing. Do not compromise on the quality or printing or the materials used for your presentation folder. PrintPapa would be be the perfect choice for you in this. They are a professional and well equipped printing service provider with printing expertise in books, greeting cards, brochures, labels, notepads, rack cards, letterheads, catalogs, NCR forms, calendars etc. The customers who have placed orders to them in the past talk very highly of them!