In this fast moving world digital media has become one of the best ways of promotion for business and non-business entities. From business houses to religious bodies CDs and DVDs have become one of the best tools of promotions along with banners, flyers and brochures. CD/DVD duplication has thus turned a major need in today's world. Here are a few tips that you should keep in mind while going for your CD/DVD duplication: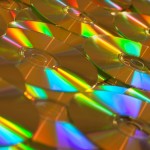 Work On Master: A master copy will decide the quality of your CD or DVD and thus it is important for you to prepare a high quality master. Prepare the master at very slow speed and avoid running multiple applications while creating the master. Finalize your disc while burning it as it increases the reading compatibility in other CD/DVD-ROM drives. Never use the packet writing method to burn a master disc.
Focus On Quality: A CD or a DVD will carry your message to your target audience so it is important to print it on high quality media as not all media are of the same quality. Digital media is prone to scratches and breakage which reduces considerably when the media is good. Low quality CDs and DVDs are more prone to damage and thus it is important to invest on high quality of media while duplicating CDs and DVDs.
Equipment Is Important: The equipment often decides the quality of your product so make sure you get your CDs and DVDs duplicated from a high end printer using state-of-the-art equipment. The duplication technology has seen huge changes in the last few years and many printers are using automated robotic equipment for crystal clear, mirror image and perfect copies every time.
Image Is Key: You have to catch the eye of your target audience at one go and thus it is important that your CD or DVD should look attractive. Apart from the CD case and jacket is also important to make the back of the CD look attractive. Design an attractive CD/DVD back keeping in mind the size. The image should in a brief way describe the content of your CD/DVD.
PrintPapa specializes in all modern forms of digital media from duplication to preparing cases, inserts and booklets. Apart from these the company does all kinds of print promotions and prints high quality business cards,  letterheads, envelopes and posters. It has developed a list of satisfied clientèle.