There is no advertisement tool which is better and cheaper than the flyer. Although posters and banners also serve the purpose of promotion, there is nothing better than a flyer as it can be more targeted and much cheaper. Here are a few tips to create a successful flyer advertisement: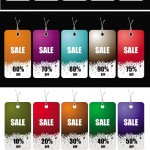 Focus on Theme: It is very important that you focus on the theme which needs to be carried all throughout your advertisement. Branding your business should be your biggest goal while using a flyer for the purpose of advertisement. Your branding should be so powerful that people immediately recognize your brand name and logo even if they just take a glimpse on it. A catchy slogan which promotes the theme of your business also makes the flyer look good.
Target Your Audience: It is important for you to identify your target audience and focus on them rather than going for a general campaign. One of the most common mistakes that businesses make when advertising is not getting a 'handle' on the market they are targeting. In case you are promoting a sports event or a rock show distributing the flyers among the aged group won't serve your purpose. You need to focus on the youth for the success of your campaign. Distributing flyers near educational institutions, shopping malls and movie theaters would serve ideal in this regard.
To The Point: The best flyers in the world are the ones which are brief and do not try to narrate about the product or service that they are promoting. Avoid writing long sentences as they make the flyer unattractive. You need to highlight on some keywords while designing a flyer. They should attract the eyes of the audience and promote your products and services. Bad pictures and graphics make the flyers look very unprofessional and do not serve your purpose of promotion.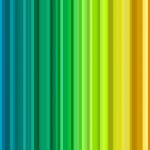 Print High Quality: A good flyer only becomes good when it is printed well. Not all printers around can give you high quality prints so search for a printer who has the latest equipment as far as printing technology is concerned and has expertise in the job. Also ensure that the paper quality of the flyer is good. This will ensure that your branding will just be perfect.
Hiring the services of a printer like Print Papa would serve ideal for your purpose. They have years of experience in printing and print promotion. They work on the latest technology in the printing industry and have a team which has built expertise over the years in all forms of printing. They have built expertise in printing both domestic and corporate materials like books, calenders, catalogs and NCR Forms. Print Papa has built a list of happy and successful clients.