Brochures are widely used for marketing purposes these days. Images play a vital role in making a brochure look appealing and arousing interest in the minds of the recipients about a product, service or issue. It is very important to ensure that the images printed on the brochure look attractive. Here are a few tips that you should keep in mind to make images in your brochure better: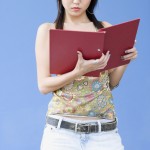 Use High Resolution Images: Make sure you use high resolution images in your brochure as they will look better. Low resolution images often get pixelated and bring in unprofessional look to the brochure. While designing a brochure in a image processing software use the high resolution images from the source.
Brightness and Contrast: Open the images in an image processing software like Adobe PhotoShop or Corel PhotoPaint and enhance the brightness and contrast of the image. This will make the image look sharper and improve its clarity. However do not increase the contrast too much as it will make the image look darker.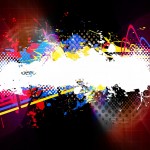 Use Color Correction: It is important to use automatic color correction to your images while editing them on the image processing software. This will create a balance between the colors in the image and bring in a better look. Most softwares will have a noise correction filter and this should be applied on the image too.
Add A Drop Shadow: You can try adding a drop shadow to the image. This will add depth and a three dimensional feel to it. A completely flattened imaged merged with the background brings in a very unprofessional look to the brochure. The direction of the shadow and the distance can be manipulated to bring in the amount of depth.
Use Contrasting Background: The color of the background and that of the image should be contrasting. This will prevent the image from merging with the background. You can also use a darker box as a background in case you are printing a bright image over a bright background.
Frame The Image: This is one of the oldest techniques used for brochure images. Create a frame around the image. You can play with the kind of border and its color while adding the frame to the image.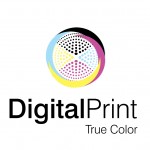 Go to a good printing service provider for your brochure. PrintPapa would be an ideal choice as they have both expertise and the equipments to handle your job. They undertake all kinds of printing jobs and specialize in books, greeting cards, labels, notepads, rack cards, letterheads, catalogs, NCR forms, calendars etc. The customers who have placed orders to them in the past talk very highly of them.