Greeting cards are one of the best marketing tools. Unlike business cards and letterheads they do not outrightly scream business but at the same time convey the message. It is a great way to occasionally greet your clients and connect with potential ones. There is nothing like a customized greeting card as the recipients will remember you forever. Here are a few tips to create a customized greeting card: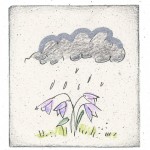 Theme It – You need to make sure that you theme your card around something. It could be a seasonal greeting like Christmas or New Year. You can also send out a greeting to share a huge achievement by your business firm. It can also be themed around an environmental issue or a social issue which has reached threatening level. You can also theme your card around an ongoing event like a sporting event or celebration of a historical event.
Message Is Key – Write a custom message even if it is a seasonal greeting. Do not copy the mundane message available on the Internet. A well written message will connect better with your clients and other recipients as it will carry your personal touch along with it. A small poem written by you will be an excellent idea. Instead of printed text try writing the message with your own handwriting. This will give an unique touch to it.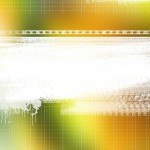 Play With Color – Color arouses human emotion so it is important that your greeting card is colorful. It is not an official document and you will have the liberty of using bright shades of color. In case your brand is themed around a particular color, it will be wise to use the same as it will make it is easily identifiable. Also get the color combinations right to have a balanced greeting card.
Shape It – Although most of the greeting cards are rectangular there is no rule which prevents you from being creative with the shape. You make your greeting card into an oval or a triangular shape. You can also round the edges or give it the shape of one of your most selling products. It can be in the shape of a mobile phone if you are a manufacturer.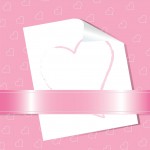 A well designed greeting card should be complemented with high quality printing. It is thus important for you to hire the services of a printing service provider like PrintPapa for the job. They are expert printing agencies who deal in booklets, brochures, labels, notepads, rack cards, door hangers etc. They are equipped with the latest equipment in the printing world and have regularly delivered high quality work on time to the clients.