Advertisement posters are one of the best marketing tools if you can place them well and attract the attention of the people. However a lot depends on the attractiveness of the poster to promote what it is meant to. A good poster is able to arouse interest in the mind of the viewer which can translate into business. Here are a few tips that you should keep in mind to make your advertisement poster better: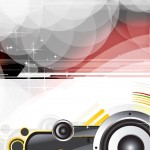 Keep It Simple – The best of the posters are the simple ones. You need to make sure that your poster is not over crowded with text and images. Such posters do not promote but rather confuse the viewer. A poster is on an average viewed for 5 to 10 seconds and it is important that you can convey your simple message within this time.
Write An Impressive Slogan – Nothing sells better in an advertising poster than an impressive slogan. Try to grab attention of the reader at one go with your slogan. You can also use some famous quote if it helps to market your product or service. The slogan should be printed in bold to fall in the eyes of the viewer immediately.
Add Gloss And Shine – A glossy poster always attracts attention. Ask your printer to add a glossy coating to the poster after printing, this will make it shine. A gloss coating will also prevent the poster from accumulating dirt and losing its color easily.
Add Gradient – Adding a gradient to the background fills it. Also adding a gradient instead of a single color makes the poster design a little bit more interesting and professional. A gradient also adds texture to the background and makes it look much better than a single color or white background.
Use High Resolution Images – The images in your poster should be in high resolution. Pixelated images bring in a very unprofessional look to your posters and you should avoid them. If you are using multiple images for your poster make sure they blend well with each other in terms of color and brightness.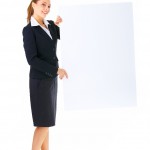 A good advertising poster will need to be printed well and you will need to hire the services of a professional printer like PrintPapa for this job. They are equipped with the latest printing equipments and have a well trained staff with them. They have expertise in printing brochures, labels, notepads, rack cards, letterheads, greeting cards, calendars etc. They have earned a good reputation from their clients having delivered high quality work on time.