Letterheads are one of the most important corporate documents. They often carry your brand name to your clients and potential clients. Boring letterheads will never impress your clients and in today's business world it is important for you to impress your clients at one go. Here are a few tips that will help you to make your letterhead sparkle: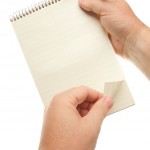 Avoid Boring Templates: Most people use a template as a easy way of designing a letterhead. These come with custom fonts and sizes. Not all brand names and logos go well with these templates, creating a dull looking letterhead. It will be ideal if you can create your letterhead from scratch.
Experiment with Layout: There is no standard layout for a letterhead and you can be experimental with it. You can place some text sideways instead of placing everything at the top and the bottom of your letterhead. You can also use some graphics at the bottom of the letterhead which will promote your brand.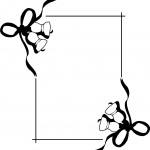 Highlight Logo and Watermark: One of the ways to make your letterhead sparkle is to highlight the logo and the watermark in it. The logo always brands your business and is important in the long run. A watermark on the other hand will bring in a very professional look to your company letterhead.
Use Color: Color grabs eyeballs and if you are willing to be bold enough with your letterhead than use bright color for your header and footer. You can also make sure that the edges of your letterhead are printed in bright color. This will surely make your letterhead sparkle. Try using colors which relates to your brand.
Add Mettalic: You won't get the real sparkle unless you add mettalic inks to your letterhead. There are special inks which reflect when light falls on them. These look very attractive to the human eye and will surely go a long way in making your letterhead sparkle.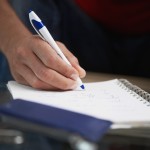 A sparkling letterhead can only result from a good printing. Make sure that you hire the services of a good printing service provider and PrintPapa would be an ideal choice for you. They have years of experience in printing and promotional services. They have expertise in printing books, greeting cards, labels, notepads, rack cards, letterheads, catalogs and NCR forms etc. They are equipped with the latest in terms of printing technology and have constantly satisfied their clients delivering high quality results on time.