If you are a real estate agent one of the best ways for you to promote your business is through the use of flyers. They are of the cheapest printed material and allow you the liberty to go for bulk promotion. These can be easily inserted in the local newspapers and distributed to a wide range of audience without much effort.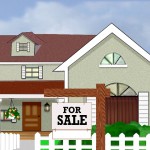 There are many websites that give you custom made template to create your own flyer. These are a good way of printing a flyer. In case you are creative enough to create your own design in image processing softwares such as Photoshop, it will give your flyer a unique look. Here are a few tips that you should keep in mind while designing your real estate flyer:
Use a simple layout where the name of your real estate firm is highlighted at the top. It should have the complete list of services you provide and the areas you serve.
Ensure that the flyer has your full contact details. An address makes you look authentic and thus an address is a must for your flyer.
Color attracts the human eye, so your flyer should be printed in full color and preferably in brighter shades.
Images make a real estate flyer look authentic. Print full color images of properties that you are dealing in. For under construction properties artist's impression would serve good.
Give detailed description of each property and try emphasizing on the benefits of each property. This arouses interest in the minds of your potential clients and makes them contact you.
List the advantages of each property like proximity to airport, commercial establishment etc. These are the things people look for before buying a property or taking it on rent.
Give a detailed map of the property in your flyer. This is a very important component of any flyer.
If you are having multiple properties in the same flyer, it is important that you create separate headline for each of them. This will make your flyer look attractive.
Adding a layer of gloss will make your real estate flyer sparkle and stand out among the crowd.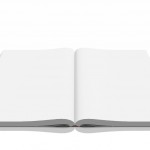 A well designed real estate flyer needs to be complemented by high quality printing. Make sure that you hire the services of a high quality printing services provider like PrintPapa for the job. They have expertise in printing books, rack cards, letterheads, greeting cards, labels, notepads, catalogs, NCR forms and business cards among others. Over the years they have exceeded the expectations of the clients by delivering high quality printing services on time.