There are two ways to consider the term 'Printing costs'. Firstly, it can mean the price that you have to pay to the printing service provider at the end of the project. Secondly, it might also mean the estimate held by a company or enterprise for any printing project. In this case, companies can plan their work according to the estimate. But whatever be the meaning, it is desirable that you know about the factors that affect the value of your printing project so that you are not up for a shock. Following are the points that will help you to judge a printing service from the point of view of costs incurred: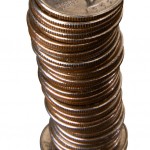 Having Designs Ready: Before going to a printer make sure that all the designs are foolproof and final. If you have to chop and change things in the middle of the project, then it will call for professional help from the in house team of experts, costing you additional fees and computer charges.
Save Time: Printing cost is not just limited to the money. Make sure that the printing project suffers no delay and you get all the work on time. As a client you are paying for timely delivery.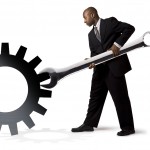 Keep Track of the Project: Knowing every detail of what is going on in your project is a good way to control the costs. Do not let the printing agencies include unnecessary details that will increase the final cost of your project. One thing that you should never do while your printing project is in the offing is to take unplanned decisions.
Decide upon the Real Value: Printing projects are undertaken to make profits. They are not a run-of-the-mill type of job. So, always think about the quality, quantity and services of the printers.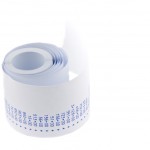 Double Check for Hidden Costs: Many printing agencies do not include the shipping costs, sales taxes and other charges in their brochures. So, you have to inquire whether the price is the final price or there are some add-ons to it.
Standard Sizes: Printing costs may also vary if the prints asked by you are not of the standard sizes or weight.
These facets will help you to keep a track of the prices that can be incurred for your printing project. You may also use these as guidelines to set a plan for printing.
At PrintPapa we have prices for most of the common products online. Just use the quick Instant Quote Calculator and configure it per your needs and you will get the price instant, and then place the order, and upload the files. For custom products which we do not have on our website – request for a custom quote, and we will get back to you in 24 hours.