As the political season is knocking at the door and you're planning out political campaigns through yard signs, it's important to have a clear idea regarding the size of your signs. In most cases, these signs are made of corrugated plastic. However, plastic bags and cardboards are also used for the same. Political yard signs are placed in the yards, as the name suggests. However, they can be displayed anywhere, legally permitted by your state.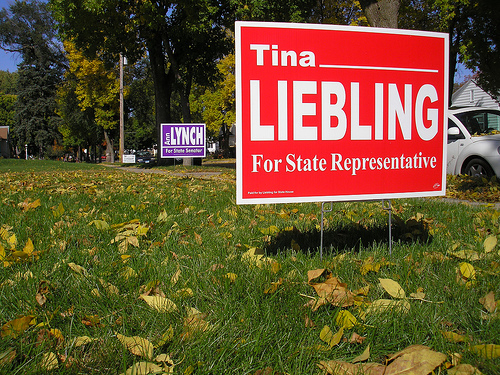 Size of the signs
This is the most valid factor in terms of the yard signs. Political yard sign dimensions are usually 24×18 inches, i.e., 1 ½ foot tall and 2 feet wide. This is an ideal size and works great for various applications including political campaigns. The size is big enough to display essential information that people can see as they pass by the signs. The size also goes fine with different display methods including metal frames and wire stakes.
As already mentioned, the most widely used size of election campaign signs is 24×18 inches, it all depends on the budget and size of the campaign. Therefore, you may opt for a larger size for hard to see areas. Besides, you may order for a smaller size as well. The political yard signs are printed either on one or both sides. However, for lawn signs, people prefer printing on both sides so the passerby can see them from both directions. It may be noted that non-standards sized yard signs are not typical ones. The category may include car magnets, banners, and sandwich-board signs.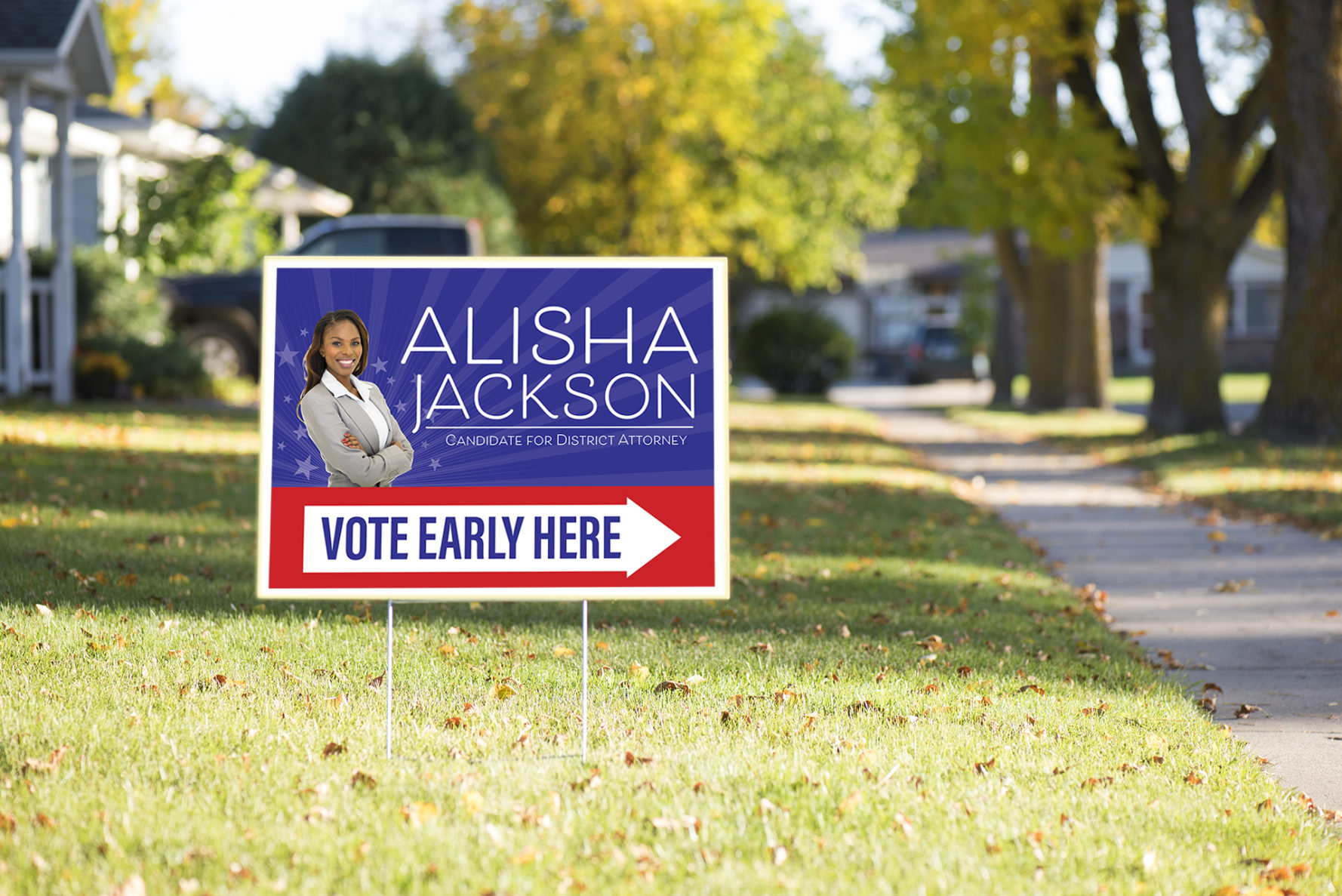 Design tips for election campaign signs
Some factors help in successful election campaigns through political lawn signs. Let's have a look at some of them:
Use known typefaces that people can easily recognize. To a candidate, it seems to be boring. But it is an effective and proven way. It works.
Avoid using more than two colors. That is too if you have enough budget. Otherwise, stick to one color only. Any large campaign uses a single color. If the design and layout are good, color hardly matters. The use of more colors is a wastage of money without any accomplishment.
The use of a graphic element can be charismatic. Focus on name recognition and try to incorporate one original and simple graphic element. This will make the sign looking attractive and great. Also, people can easily remember that.
Trial and error with the size of the yard signs may not work. Maintain consistency. Getting fancy or trying fusion will just make people confused. Rather, use a simple and clear sign that the viewers can easily read. Also, be creative and effective with the color selection. Keep things easy going. It is essential to invest time money and energy in the election campaign; it's like marketing your brand. Besides, you should be meeting people in real-time and asking for votes.