Self publishing has gained immense popularity in the recent years. With the entry barrier low in the industry many author are turning towards self publishing. This relieves them of the terms and conditions of the publishers and lets them keep the entire profit. They have full creative control over their work and do not need to comprise with the content because of commercial interest of the publisher.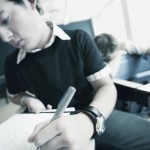 There is however a trend in the self publishing industry and not all author turn towards self publishing. Many authors have to turn towards self publishing as many established publishers do not want to publish their off beat books. There are certain genres of books that are popular among self publishing authors. Some of the popular topics among self publishing authors are:
•    Crime: This genre is often written from the protagonist's point of view. This scares publishers  who don't want to take the risk with such viewpoints. This is a very popular genre among many first time authors who opt for self publishing.
•    Religion: Self publishing authors often write religious books on a very small sect of a religious group. These books target a very niche audience and are not guided by commercial interests. It holds minimum value to a publisher looking for profits.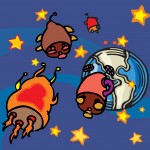 •    Fantasy: This genre goes as far as the imagination of the author and most of the times involves magic, mystic elements or supernatural creatures which are high risk topics for an established publisher. Fantasy is not always accepted by the readers.
•    Romance: It is one of the most popular topics among the self publishing authors who write their own love stories rather then a completely fictional one.
•   Science Fiction: Another favorite of the many first time authors. Most publishers consider these authors to be crazy and they opt for the self publishing route. Most of the recent science fiction books have been through the self publishing method.
•    Adventure: Adventure has been favorite with the authors for centuries. Many have written on their real life experience while others have written upon their fantasy. These days adventure has become very popular with the self publishing authors.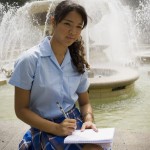 Self publishing has come as a god sent angel to many authors who are able to publish their work the way they want to. It is however important that an author chooses a professional printer for publishing the book. This is where a printing agency like Print Papa comes in handy. They are equipped with the latest technology and have expertise in printing booklets, brochures, rack cards, flyers, newsletters and presentation folders among others.