If you are planning to use flyers for your business promotion then you might want to consider where you will be placing them or distributing them. Randomly positioning your flyers anywhere you want may bring inconvenience.
Opting for online flyer printing at PrintPapa allows you to create effective flyers that can help you do better promotion.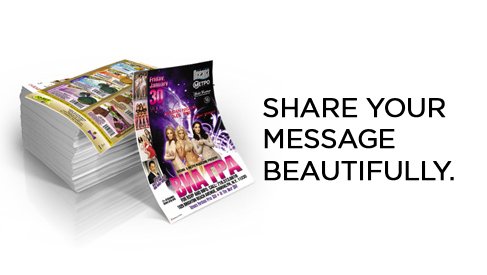 For the most part, freedom of speech grants one the right to distribute and post flyers on public properties like in parks, utility poles, community bulletin boards, etc. Moreover, handing out flyers to the general public is also welcome as long as you do not irritate them or cause obstruction.
Here are 3 points to keep in mind while promoting your business flyers in public places:
Laws that prohibit litter might come in the way of posting flyers in public areas. Anti-littering laws might make it illegal to post flyers on utility poles in a specific area. Stapling your flyers may hold you responsible for damaging public property.PrintPapa provides flyer printing services with EDDM services which allow you to send your flyers from door to door in a particular neighborhood.
Have a clear idea about laws that make it illegal to post flyers and things that are technically illegal. You should always abide by what is right in both ways. You would certainly not want to be made an example out of in the newspapers and social media for violating laws.Flyer printing online at PrintPapa lets your design flyers in different styles and sizes at affordable prices which allow you to use them more effectively.
The best way to be on the safe side while posting your flyers is to ask the local authoritative body. They will be able to tell you where you can post your flyers and where you cannot. You might require a permit or a license to distribute flyers in public areas or posting them on public property.
Keeping these 3 points in mind will help you in distributing your flyers without any inconvenience, legal or otherwise. Custom flyer printing a PrintPapa also provides design templates for you to opt from. You can easily select one which suits you the best. Their high-quality and fast turnarounds make them the perfect choice for your flyer printing. To know more, visit www.Printpapa.com or call 408-567-9553.