Covers of a CD/DVD act as a protective cover and keep the CD/DVD in good condition, saving it from external wear and tear. But most of the CDs or DVDs are made for selling or distribution so it is vital to package a CD/DVD well. The package of these promotional materials should create a good impression in the minds of the onlookers. If you have got a good outer cover design and nice packaging then you are sure to draw attention. The packaging of a CD/DVD also provides a glimpse to the customers about the contents on the product. They get a firsthand understanding and a large percentage of people often make their purchase decision after solely going through the package. Another important aspect of good packaging is that it protects the product while shipping or dispatch to even in the remotest corner of the world.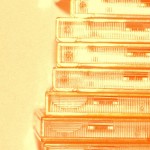 There are various types of packaging options provided by the printing service providers out there in the market today! These options are not only hard to break but are also well designed. Some of the commonly used types of CD/DVD packaging options that you can take up include:
Jewel Box: Such packages have black, white or even transparent trays. You can easily place your CD/DVD within this tray and the unique design will make sure that the internal content is not harmed in any way. The booklets or the covers can also be placed suiting the size of the package.
Slimline Box: These come in various shades such as transparent or black. It has a much sleeker look than the Jewel Box and is smaller in size too. One can insert a printed booklet of 8 pages to the maximum.
Carton Sleeves: It is further smaller in size and contains only a flip cover on top of the CD/DVD. It can be made attractive with well designed cover printed from a reputed printing agency. The dimensions of this packages are 124X124X1.5.
Ejector Cases: The design of these cases is such that the storage media can be removed safely with a little finger pressure. This saves the sensitive data bearing area from any type of contact or damage.
Slider Packs: This type of package has a unique board based construction. It is a very simple and cost effective format that can be used for bulk productions of CD/DVD.
Many companies nowadays use well designed CD/DVD to promote their products and services just like brochures, booklets, banners etc. But is always vital to get the CD/DVD packages from a good company such as PrintPapa.