In the book publishing industry there is one metric to distinguish between publishers and non-publishers. If you own an ISBN block, you're a publisher or else you won't be recognized. The International Standard Book Number  or ISBN number is the key value that identifies the publisher of a book in all of the online databases and inventory systems used worldwide. It is a 10-digit number that uniquely identifies books and book-like products published internationally.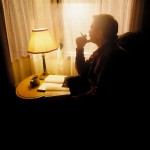 A publisher or a printing agency generally takes into account the ISBN Number for your book but if you are into self publishing you need to get the ISBN Number all by yourself. There are over 160 ISBN Agencies worldwide, and each ISBN Agency is appointed as the exclusive agent responsible for assigning ISBN numbers to publishers residing in their country or geographic territory. For example the United States ISBN Agency is the only source authorized to assign ISBN Numbers to publishers supplying an address in the United States, U.S. Virgin Islands, Guam and Puerto Rico.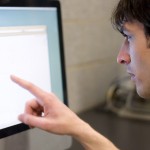 There is a common belief that getting an ISBN Number is difficult which is far from being true. If you are a publisher, e-book publisher, audio cassette and video producer, software producer or run a museum with publishing programs you can approach your ISBN Agency for an ISBN Number. If you are into self publishing getting an ISBN number for your book becomes necessary as without  it you won't be able to list your book for online sales.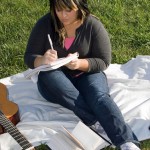 Getting an ISBN number isn't however free. There is a small service fee to process all ISBN applications. Service fee will be mentioned in the application form. However you will require a new ISBN Number is required for a revised edition. An ISBN Number is usually printed on the lower portion of the back cover of a book above the bar code and on the copyright page.
Once you have applied to the ISBN Agency it takes about 15 business days for non-priority processing from the time an ISBN application is received at the agency. In some countries Priority processing takes two business days from the time an application is received at the agency. Express processing is 24 business hours. Priority and Express processing involves an additional fee.
PrintPapa is a company that offers Soft Cover Book Printing Option at low cost and low quantities. You can order 5 books if you want. There are 3 sizes to choose from and with various paper and cover option. We can also help you in the cover design. We also offer Booklets from 8 to 60 Pages, starting from as low as 25 qty.