You are running a business, for which you want to get big profits beating all your niche rivals. But how is that possible until your message is spread to those interested in your services and products? Everyone knows that a good impression and a strong image helps any business to prosper among its target audience. In fact that marks your success. How this image can be created is always a debated issue. Although the experts have many opinions, great looking CD's and DVD's could also help to sell your products and cater your message to the prospective audience. Now unless your CD or DVD is made impressively you can never succeed in achieving what you aspire. Below are few simple tips and tricks of creating high-quality, print ready artwork for your next CD or DVD project.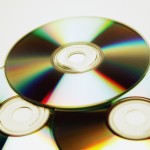 Talk To Your CD DVD Printing Vendor: Before ordering for your CD or DVD to a printing company the very first step you need to take is, checking whether your vendor has specific instructions regarding your requirements or not. Hence for getting a quality work in return of the hefty payment that you do, necessarily communicate with your vendor and make him/her understand your demands. Absence of instructions might confuse them in giving you the satisfactory result.
Use The Template of Your Vendor: Always try to use your vendor's templates. This will help you in understanding the measurements. By using your vendor's templates you can ensure that your CD/DVD will move early into the production phase without any throwing additional cost on you.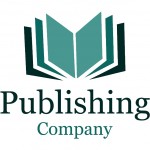 Apart from the above discussed tips there are some other important printing aspects also for you to follow, and these include:
High Resolution Artwork – 300dpi or Greater
Layered Files
Create Your Artwork in CMYK
Font Size and Selection
While Using the Safety Margin do not Crop the Center Hub Area
Send all Original Source Images
So the next time you plan for printing CD or DVD, consult any authentic printing agency and make sure if the agency you select offers all the services you require. PrintPapa is a reputed printing service provider that you can consult for all your printing services.