Tradeshows are probably one of the most potent mediums to market your business products or services. Most of the enterprises, irrespective of size or budget constraints, are actively involved in tradeshows in order to promote and pitch their business to potential clients.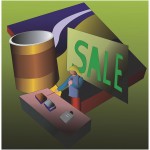 However, cases where companies incur losses rather than benefits in trade shows are frequent. The reason behind this is not the inferior quality of services or products they provide. The actual cause for negative marketing output from a trade show is poor planning and unwise investments in the flawed trade show marketing plans. A lot of companies, in their bid to achieve cheaper trade-show plans, end up shelling out more than they would have bargained for.  But all this can change provided you have a strategic plan for marketing collateral that you intend to present at the trade show, especially to business associates and potential clients.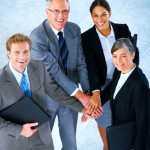 A proper marketing plan includes thorough homework on the tradeshow itself as well as the kind of clients that would be visiting the show. One also needs to be deft at developing innovative and visually appealing trade show marketing methods. And last but not the least, follow-up marketing material is crucial to nail the potential sales leads you might have developed during the show. While this may seem unnecessary, attrition rates for people who have shown an interest in the product/service but never landed in the enterprises' client lists is because of the lack of follow-up collateral.
While preparing the marketing documentation and material, it is imperative that you hire a professional printing agency. This is vital to tradeshow profitability as potential consumers and clients will overlook your enterprise if it  has an amateurish look. Professional marketing collateral not only helps you stand out from the rest of the crowd, it also helps build a bridge of trust between you, the enterprise, and your clients.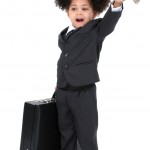 Premier printing agencies such as PrintPapa, have come forward in helping out the small-scale enterprises as well as big-wigs of the corporate industry to make a positive impression through their trade-show exhibits. From brochures to acutely designed flyers & Datasheets, from trade show banners to informative yet attractive booklets, from spreadsheets in suave presentation folders to giveaway notepads and envelopes, PrintPapa provides every neatly developed weapon to net the potential clients. PrintPapa allows you to invest your time in business rather than trying to sort out printing intricacies for the next trade-show or event. With price ranges that suit modest budgets too, professional printing specifically for tradeshows need not be shot down anymore.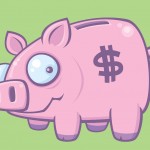 While having a strategic plan to make the most of your trade show exhibit matters, what actually helps make profits are persuasive and professional marketing documents – for that is what remains with the clients, and not your flashy presentations at the site!