Flyers are one of the most cost effective yet efficient way to promote your products or services. As flyers are low costing, creative designing is one such aspect that has to be paid special attention. Almost everyone distributes flyers on telephone poles and bulletin boards. But there are many other unique avenues where the distribution of flyers may bear better fruits and give you an edge over stiff competition.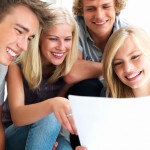 Mails: Each month you send many bills and other type of mails. So why not place a flyer inside the envelope. You never know how many people will come across the mail after it has been opened. Print the company name and the URL on the envelope so that it is seen by people.
Handbills Distribution in Strategical Locations: Distributing handbills at any place is not beneficial for any business. Rather try and distribute them in places where they will catch the attention. People waiting in the subway are good examples. The handbills will give them something to read and thus your marketing material will serve its purpose. You can also influence the staff at the cafes and restaurants to keep the handbills in the empty seats so that they are read by the customers.
Bookstores: There are so many people who just love reading. Whenever they close or open a book they need bookmarks. So why not have a discussion with the bookstore owners and provide a bookmark to the buyers that will bear your company's name and details.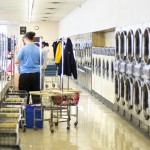 Laundromats: People have to wait for their laundry and this is the time when they can read any material that comes to hand. You will find bulletin boards in the laundromats and these are ideal places to post a flyer. Tabbed flyers at such places allows the readers to tear of the important information.
Pay Phones: Though cell phones have caught the market, there are many people who use pay phone booths to get in touch with others. In these booths people have to spend some time and thus a strategically positioned flyer will surely catch anyone's attention.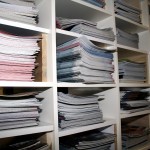 Locations may vary but one thing remains constant and that is the need for high quality prints. PrintPapa is a company that has added value to the print promotions of their clients over the years. We print millions of flyers every month. There are 5 sizes of flyers which we print. You can order from qty as low as 50 to 10000.