First impression is the most defining impression about who you are and how professional people think of you. This factor has to be given special emphasis while designing a business card. A business card is a piece of paper that can say a thousand words and act as constant reminder about you and your company. Though very small in size but if used properly you can get a lot of good business merely with a professionally designed business card.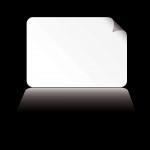 There are many printing companies that will advice you designs that suit them, but you have to judge which business card design will be more beneficial for you. So here are a few tips that will guide you:
Use images and logos that will instantly tell a person about who you are and what your business is all about. In business cards stating the obvious is not the smart thing. Let the people instantly know that this is a card that is of interest to them. Suppose you have a pet shop so giving pictures of some cute pets will help the people understand your occupation.
Impressing people is the prime task of your business card. So you should use credentials whenever possible. And credentials does not always mean the titles (such as doctor, engineer, etc.) but you may include picture of the award winning garment designs (if you are a designer) on your card.
There are certain industries that have a certain mood or atmosphere around them. While choosing the colors one should be mindful of the industry. In case you run a spa and wellness center then choosing colors such as light blue and pink is ideal.
If there is a special product that you deal in then do use the image and information of that product. This will give out a good notion to the people and they might be interested in your other products as well. Advertising the product might in turn also increase its sales and thus the card will perform a dual purpose.
There are many online design tools that help the people to design the cards as per industry and type. But these tools offer templates and these may be used by many other people. So going for unique designs for printing your business card is the best option.
Designing business card might become one of the best decisions in your career. To get the desired effects from the business cards you may use reputed printing agencies. PrintPapa is one such printing service provider. So choose wisely and plan well!