UPDATE: 3/8/2010
Now you can check the status of your orders in real time. No need to call, or wonder where is my order? To check status:
1. Click on My Account Tab on the top and log in.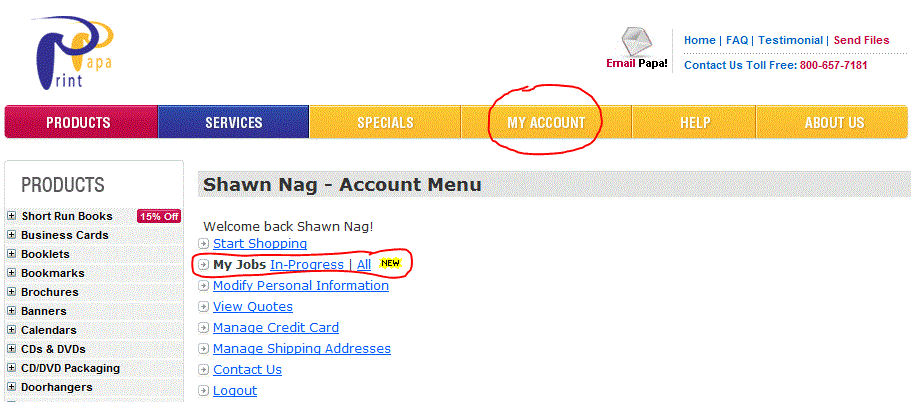 2.  Click on MyJobs In-Progress or All. You can click on In-Progress to view all the jobs which are in-progress. Or click on All to view all jobs.

3. Click on Check Real Time Status Button and you will then see the Location and the status of the Job in that location.
It is that simple. So before you give us a call, please quickly check the status of your Job my loggin in. For Jobs which are completed ot shipped out you will also be able to see the tracking information.