Greeting cards are one of the best ways to promote your business as they carry your message forward in an informal manner. Many business houses are these days opting for photo greeting card over normal greeting card as they tend to create awareness in a personalized manner. Some of the most common size of greeting cards are the 7×5 Greeting Card, 8.5×6 Greeting Card and 10×7 Greeting Card. You must keep the following things in mind while designing a photo greeting card: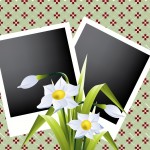 Choose Image Carefully – You need to be very careful while choosing the image for your photo greeting card.  Also check for the resolution and clarity of the image. Remember about the orientation as most photographs are clicked in landscape while greeting cards are usually in portrait.  Also look for a bright picture instead of a dull one for your photo greeting card.
Theme Your Brand – Choose an image which is themed around something relating to your brand. A good image won't necessarily carry your message unless it relates to you. The image in the card can be that of your product or even your office.
Use Image Processors – Image processing softwares such as MS Publisher, Adobe Photoshop, Corel Draw can be used for laying out a photo greeting card and adding text and other graphics too. MS Publisher has lots of pre-designed templates for a photo greeting card.
Use Brand Name and Logo Gracefully – The image of your greeting card will carry the message so your logo and brand name need to only complement it. A common mistake many people make is overshadowing the picture with the logo and the brand name. This mistake should be avoided.
Insert The Message – The inside panel of a photo greeting card has the most important part of the card i.e. message. Do not clutter the card with a long message as they tend to take away the attention. Rather be short and sweet with your message. Grab the reader's attention at one go.
Use Back Panel – Most greeting cards have a blank back panel. You could instead use this page and give the contact details of your organization on the back panel. It can also carry a small brief about your organization for the benefit of your clients.
PrintPapa is one stop solution for all the printing services. It caters to all kinds of printing needs and has expertise over printing and designing books, business cards, catalogs and notepads among others.