Banners are key promotional tools for all types of businesses. Most of the banners announce either "grand openings" and "closeout sales."  They also inform the people about new ownerships and some new services. Not only these there are various other types of messages that the banners may carry. There are many business organizations that print banners on a regular basis and they require professional printing services for this purpose.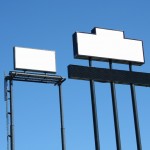 There are indoor as well as outdoor banners that are used by the marketeers. Then there are some banners that can be used in either of the environments. But how do you go ahead and create these types of banners? Let us take a look:
The first step in designing a promotional banner is find out the best printing service provider. This is important in case of banner printing as the quality of paper is a major ingredient for banners. Such printing uses oversized formats and thus specialized printing agencies should only be selected. PrintPapa is one such company that has specialized in this field of work.
Second step is to understand the designing basics of banners. The text of the banner should be easily readable from a distance. The distance could be from your room to the next parking lot. The words chosen should convey a lot of things in short time. Banners are ideally not a thing that the people will stop and start reading, they will rather be read by the passers by. This is one of the most important aspects of creating a promotional brochure.
Third step comprises of choosing the material and size for creating a indoor or outdoor banner. For example there are many such companies that regularly attend trade shows and fairs, such companies will require a different sort of banner then the ones that announce their "grand opening". There are different banner materials for companies using banner at a regular basis and the ones that are used and then discarded.
While customizing the banners it should be kept in mind that banners are meant to be the visual version of the words "hey, you!". This means that you should use bold colors, clear content and a crisp but effective message.
Attaching photographs or special arts to the banners is not a tough task. So if it matches your company profile feel free to use these. But all these things should match with your corporate identity.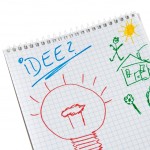 After the designs have been finalized send the finished work in .pdf format to the printing agency. This is the format which suits all the printing service providers.
There are printing agencies such as Print Papa that offer printing of banners for all sizes. They also offer printing of other promotional materials such as rack cards, books, notepads, presentation folders, etc.