Being the co-founder of PrintPapa, one of one of the most reputed printing companies in California, I always suggest my clients to think of exchanging contact details with business cards as a crucial first step for successful networking. So, when you are trying to impress your potential clients, invest in high-quality business cards that will carry not just your contact but also your brand's reflection.
And that is why I encourage for die-cut shapes when someone comes for business card printing. No one likes what is boring. So, why not giving shape to your business card according to your industry and brand's image? Take a look at the following points to get inspired.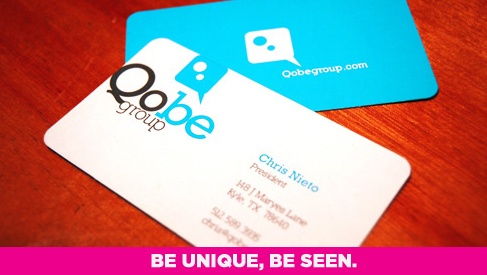 Slim Business Cards
Elegant yet close to conventional, slim business cards are Mini in size, and are extremely useful for creating a modern appeal with the networking. So, if you are a consultant or a freelancer, these cards will be the perfect representation of your class as well as professionalism. So, choose this when you are going for online business card printing.
Round Business Cards
Now, these are really a classy and creative choice. Elegant and unusual, round cards are perfect for those who are in the beauty and grooming industry. Market your spa or promote your gym with these cards. Design it beautifully so that it can create the desired appeal for your brand. We, at PrintPapa, one of the best business card printing services will be happily design it for you.
Half Circle End Business Cards
Now, these are pure works of art. You are daring to be unconventional while making sure you are creating an unforgettable impression. Do you own a business of interior design? Or an eatery? In any case, this can be a great choice for you.
So, now as you know about these options, pick up the one you like. You can also go for some other options while hiring us for business card printing California. Visit https://www.printpapa.com/ for more shapes or call us at 408-567-9553 now.