So had you been worried ill about how you were not able to store your official data in a secure CD or DVD without having back-up? Or are you in two minds about lending a favorite movie DVD to a friend because of the faulty DVD player he has back home? Or were you worried about giving up your cherished tutorial CD to the class teacher in order to have it copied individually by all students in the class?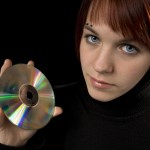 Well, as with the marching progress of technology, services that provide a solution to every problem have arrived. And your issues are no exception as well. CD-DVD duplication services can be a great solution for people with a variety of demands – from storing back-up to providing copies in mass volumes without having to worry about the state of the DVD writer installed in one's PC.
So what are CD-DVD duplication services?
DVD or CD duplication services provide quick duplicates of your CD or DVD, with the main advantages being quick turnaround time irrespective of whether the assignment concerns 10 DVDs or 100s. They have mainly become a service to reckon with as online tutorials, CBT (Computer Based Tutorials), films and e-books on DVDs are gaining popularity. Being regularly used by commoners, firms or individuals often want a popular CD or DVD to be duplicated in large numbers to be sold at a lesser price or to an equal number of new consumers. This not only helps propagate the popularity of the CD or DVD in question, but also ups the ante as far financial benefits are concerned!
What are its advantages against duplicating CDs at home?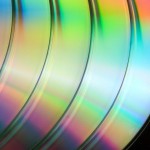 Time/Speed – Let's take an instance where one has to copy a movie DVD for 80 of his classmates. He would do it one by one, with a DVD or CD writer that cannot write beyond 16x or 48x simultaneously. This would not only take up a huge amount of time for the individual, but also would grudge along at a slow pace. Both of these characteristics are not viable for CD/DVD duplication for commercial purposes.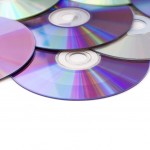 Quality – With repeated CDs or DVDs being written (or burned rather) in the same writer drive, the quality of the duplication falls considerably with each successive writing. Moreover, there is a huge issue of the writer being damaged because of repetitive duplication, which not only renders the burning laser useless but also damages the eject function of the drive itself.
But these two drawbacks are eliminated while employing a professional agency to take care of your DVD duplication services, since they employ several machines (dedicated exclusively towards DVD or CD duplication services) and experienced professionals to do the same. As a consequence, even if you ask for 500 duplicates of a DVD, they may provide it to you in record time, with the quality being as steadfast as ever.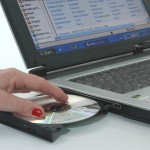 PrintPapa is one such premier CD/DVD duplication agency that offers admirable discounts and special offers, along with a host of other services including printing, design and corporate stationery!