Calendar printing is a great marketing collateral as far as you get it perfectly right from the images to the style and text formats. A lot of companies, irrespective of their size, budget or reach of their brand image are resorting to calendar printing assignments in order to promote their company, products or services.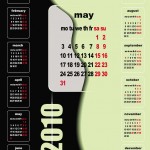 Some of the companies develop and design their own calendars while some have their calendars looked after by professional design and graphic experts. Photographs, cartoons, images and other graphic styles are the crux of a successful calendar printing-centric marketing campaign.
However, you need to avoid some of the common problems that plague an inexperienced or amateur hand at calendar printing, which almost inevitably fails the purpose of running a calendar marketing campaign. Some major issues that concern a similar calendar printing assignment meant for use in marketing can be:
Timing – You need to remember that calendars are only useful for a year (leaving out some exceptions) and hence you need to print or distribute the calendars within the specified time period. It is always encouraged to have the calendars printed and distributed before the specified year commences. Most calendars come out within the last week of December to capitalize on the open market.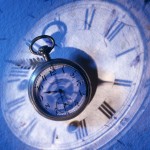 Choice of Images – Dull or mundane images for a calendar can really destroy your calendars' marketing potential. Your images are the best possible element in the calendar to make an impact on the consumers and attain an impressive lead generation statistic. Therefore, use appealing images, highlighting your product, service or the main USP of the company.
Bad/ Outdated Designs – User-friendly and aesthetically correct calendar layouts always tend to get more results when used in a marketing campaign than cluttered or visually disapproving designs. You need to remember that the consumer is going to choose the calendar by using it rather than simply being hooked on by the images.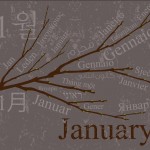 Inferior Printing Material – Never try and save on printing paper quality as far as printing calendars are concerned. The print quality is what distinguishes the good from the bad and the professionals from the amateur. Therefore, make sure that you have the right printing agency and the right kind of budget that will help you to get the desired output. If your calendar contains a lot of images and only the dates in textual format, try gloss finish prints. And if your calendar is full of quotes or jokes, i.e., textual matter gets more importance, try matte finish in your printing assignments.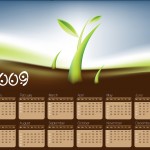 Absence of Research or Market Information – Before even starting to develop your calendars for a marketing campaign, do your research and homework before expecting results in the form of actual sales or lead generation improvement. Market information or contemporary trends in calendar printing or marketing is crucial to developing a winning calendar-centric marketing campaign.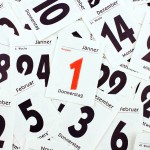 Some professional printing agencies also offer special benefits for clients who wish to incorporate calendar printing into their marketing campaign. PrintPapa, a premier printing agency, is offering 25% off on calendar printing assignments this Halloween of 2009. So, why delay success that lies in your way on a date down the calendar?
Since now you are well-informed about the common mistakes you need to side-step while trying your hand at a marketing campaign focused entirely on calendar-printing and allied exercises, go win it for yourself and your firm!