Everyone likes to receive a greeting card on some festival or auspicious occasion in their life. It creates a sort of bonding between the sender and recipient. If you are a business house then you will never get a better chance to create a bonding with your present and prospective clients then by sending customized greeting card. Though you may pick up any of the attractive greeting cards available in the market but it does not have the desired effect. A personalized corporate greeting card gives more control on how you want to portray your business image.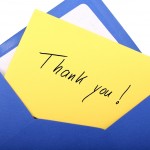 Corporate greeting cards are often seen as a token of appreciation by the recipients and they also spread news and goodwill of your business. If you have a fancy for designing then you would be glad to know that corporate greeting cards can be created sitting in your cozy home.
Publishing Tools: First thing that you will require to make a good business greeting card is a desktop publishing software such as Pagemaker, Adobe Illustrator, InDesign, etc. Most of these publishing tools have a easy to understand step by step guide. You can save a lot of time if you use a software that you are familiar with or that you have used in the past. It is recommended that you use a less complicated software to fetch desired results for your promotional campaign. You will also find a lot of readymade templates in the publishing tool but it is always desirable that you prick your brains and create something unique reflecting your business.
Dummy Card: Create a dummy card and then take a print out. View the card and you are sure to find many corrections to be made. Corporate greeting card created by you will be sent to professionals so they have to be professionally designed bereft of any errors.
Colors and Fonts: Flashy colors and images might make the card unsuitable for professional use. It is better to stick to a simple theme and images that include the company logo. Choose a font that will best suit the mood of the card. Some of the curvy fonts make the content hard to read. So be simple.
Alignment: Alignment for the card is also very important so draw vertical and horizontal guidelines. This will make sure that the text and the images are consistent and nothing jets out.
After finishing off with the designing part you have to select a printing service provider. This choice is vital. Selection of the printing agency should be based on time of delivery, pricing as well as quality of work. Print Papa is one such company that has over the years gained reputation with their quality prints for different types of promotional materials such as booklets, brochures, notepads, etc.