It is a great pleasure for PrintPapa to have attained the G7 Master certification. This certification is a mark of the company's success and supremacy in the printing industry. The G7 Master certification marks the superb quality of service that is provided by PrintPapa. Founded in 2004, this company has taken rapid strides to grow from a copy shop to one of the niche leaders. A key reason for its growth is the dedication to bring the latest in the field of offset printing. There are many new technologies pouring into the printing industry everyday and PrintPapa upgrades their services and technologies to meet all the demands of their customers.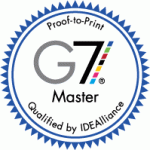 What does G7 Master Certification mean?
Attaining the G7 Master certification is a major feather in the cap for a printing company like PrintPapa. The G7 certification is given to only those printing companies, agencies or prepress service providers that are trained to use G7 Proof-to-Point Process and those that can produce proofs or are in a position to print to G7. This certification has a lot of worth as it means that the company prints using the latest technology, proofing techniques, and press controls. The company should also meet the standards needed to produce a close visual match between proof and print.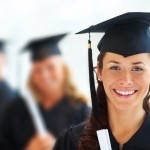 But what is the G7?
G7 is a method that has been defined by Print Properties and Colorimetrics Working Group of IDEAlliance. Initially the method was conceived by the IDEAlliance GRACoL Working Group but as the popularity of the method grew it was vastly used. Today, with the application of this method, the printers can produce similar visual appearance for all printing types. The printing materials required for this method should be beyond the sheetfed offset printing material. Though initially it was only under the purview of the GRACoL working group but today with the help of the PPC working group experts from all around the world can contribute to this method.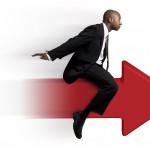 If you want to learn more about the G7 Master Certification or about IDEAlliace then do visit the website.