Newsletters are a great way to market your business, products or services to your target consumer base. The main advantage of a newsletter is the fact that one can easily pitch in a marketing campaign without sounding overtly sales-oriented. The best newsletters are not only intelligently developed, but also have interesting, almost captivating content.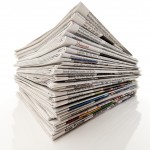 Simply put, newsletters are a good way to start promoting your business, without investing a fortune. This is why a large number of start-up ventures have turned to newsletter marketing to make inroads into the industry. Newsletter marketing strategies, if planned and executed well, can reap rewards as fruitful as other conventional marketing campaigns, if not more.
One of the important benefits that a newsletter marketing campaign carries is its ability to feel the pulse of the target audience. The proposal-feedback cycle helps the marketing professionals, online or conventional, to map their route for better lead generation and increased sales. Intelligently implemented newsletter campaigns can help improve business-client relations as well as forge a solid bridge of trust between the two.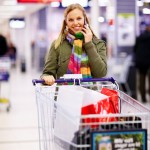 But how? The most important factor that govern the effectiveness of a newsletter is its originality, appeal and structure of content. So, make sure that what you write in your newsletter not only attracts attention but retains it as well. This is why interesting content, without being thoroughly sales-oriented can also work wonders for an existing marketing campaign.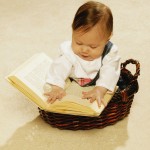 Apart from these factors, newsletters are termed fittingly as marketing machines because of the fact that they can be used to market your enterprise globally, without the financial support that conventional global marketing plans usually require. Effective as well as budget-friendly, that's what newsletter marketing truly represents.
In a world of emerging business ventures and innovative branch-outs, newsletter marketing has become one of the chief modes of promoting your business online. The recession and its after-effects have been countered too as newsletters have brought in clients by the hordes, without the support of complimentary marketing campaigns.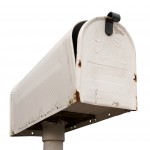 But what has almost always been ignored by the budding enterprises worldwide is the crucial marketing edge that a professional print of a newsletter can provide them with. A huge number of newsletters are rejected by the potential clients because of their amateurish approach. Try and employ professional printing agencies for the initial part of your newsletter marketing campaign, as it would be the only major financial investment in the marketing campaign, apart from mailing costs. And employing a professional printing agency – whether through real-world contacts or through online dealers often makes the difference between success and failure.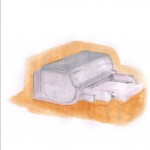 Therefore, newsletters can certainly be marketing machines – provided they have been built and oiled well!
Newsletter can come in various sizes and number of pages. For e.g. you can multiple number of pages in a Newsletter (similar to booklets) or a simple one will be a 4 Page Brochure. Based on the amount of content you can then have different choices for getting it printed. Listed are some of them
At PrintPapa we do it all. Visit the links above to get more ideas and get a rough idea on the cost.